Smithville Band Concert approaching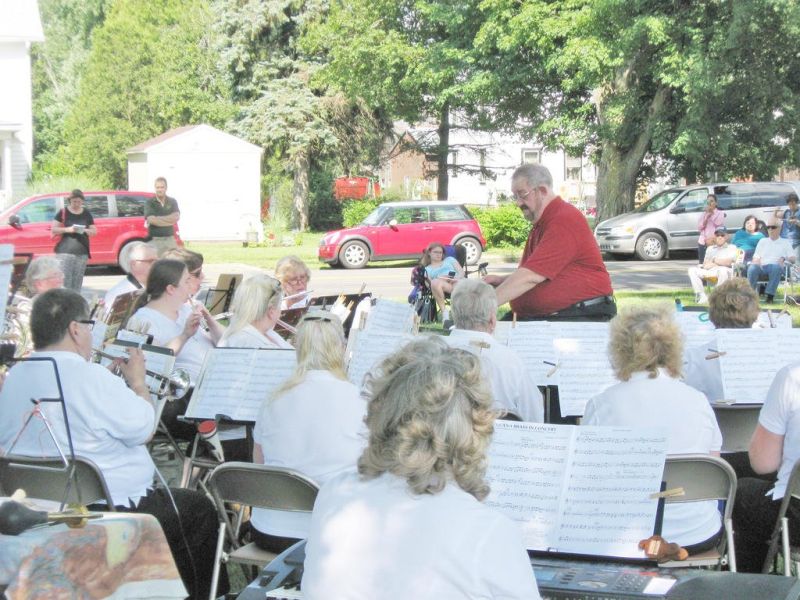 The annual Smithville Band Concert presented by John Robertson and the Orrville Community Band will be Sunday, July 15 at 3 p.m. on the lawn of the old school across from the historic Church of God. Bring lawn chairs or blankets for seating. 
The Smithville Community Historical Society will hold its open house of the Pioneer Village at 180 E. Main St. and Mishler Weaving Mill from 1:30-4 p.m. that day. They will have area craftsmen in their buildings, and Norma Trotter and Eric and Barb Mast and friends will play music selections on the porch of the Irvin Pioneer Cabin.
The Smithville Stars vintage base ball team will play the Villagers of Bay Village at 2 p.m. on their field behind the Irvin Pioneer Cabin.
The Mishler Weaving Mill, Gift Shop, Greater Akron Model-T Club Museum and the Heritage Center will be open at 381 E. Main St.
The society will prepare an ice cream social following the band concert and will accept donations to assist in the repair of the Church of God. The buildings will be open free of charge.