Stark County artists exhibit at Massillon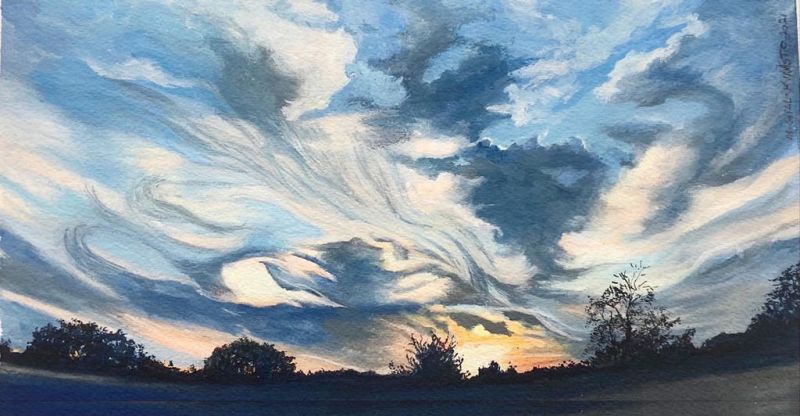 The Massillon Museum's "Stark County Artists Exhibition" opened Thursday, Dec. 1 with a free public reception. The exhibition will continue through Jan. 15.
The exhibition is annually open to present and former Stark County residents and to those currently working in Stark County age 18 and older. Artwork in any medium is considered.
MassMu's Aultman Health Foundation Gallery includes 70 works of art, selected from 225 pieces submitted by 85 artists, 49 of whom are represented in the show.
This year's jurors were Amber N. Ford, photographer and artist; Dave Szalay, artist and professor of graphic design at University of Akron; and Janice Lessman-Moss, artist and head of textiles at Kent State University.
They selected artwork to be included in the exhibition and the prizes, which were announced during the opening reception. Visitors throughout the duration of the exhibition will vote for the People's Choice Award, which will be announced in January.
Stark Countians whose artwork will be exhibited are Clare Murray Adams, Rodney Atwood, Diane Belfiglio, William M. Bogdan, Chris Borello, Heather Bullach, Marjorie J. Burkhart, Peter Castillo, Juliana Castro, Therese Cook, Julian Curet, Katy Cusano, Kaylee DeWitt, David Dingwell, Laura Donnelly, Libby Bracy Doss, Drew Dudek, Steve Ehret, Kristine Elefterin, Gerald Fox, Marcie Gill-Kinast, Timothy Lee Hirst, Brenda Holland, David Jentgen, Judi Krew, David L. Kuntzman, Marianna Lake, Ted Lawson, Timothy Londeree, Valerie Marek, Sharon Frank Mazgaj, Jennifer McCall, Deborah Van Horn McGhee, Jake Mensinger, Tom Migge, Clarice Nelson, Emily Orsich, Patricia Zinsmeister Parker, Lori M. Perry, Lee Rossiter, Janis Salas, Adrianne Nichol Snyder, Sari Sponhour, Tony Talarico, Chad Troyer, Tom Wachunas, Lisa Wentling, Jo Westfall and Kristin White.
The "Stark County Artists Exhibition" can be seen Tuesdays through Saturdays from 9:30 a.m. to 5 p.m. and Sundays from 2-5 p.m. except Christmas Day and New Year's Day. The museum will close at noon on Christmas Eve. A visit to the Massillon Museum is always free.
The Massillon Museum is located at 121 Lincoln Way E. in downtown Massillon. Call 330-833-4061 or visit www.massillonmuseum.org.