'Stark County Artists Exhibition' opening Sept. 26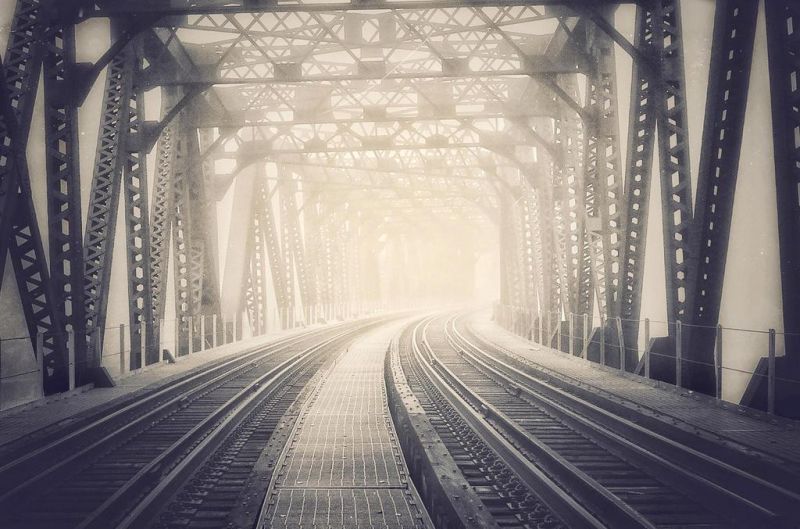 The Massillon Museum's annual "Stark County Artists Exhibition" will be on view from Sept. 26 through Jan. 17, 2021, in the museum's Aultman Health Foundation Gallery.
The "Stark County Artists Exhibition" has been held at the museum since 1934, beginning as a statewide juried exhibit of fine arts and crafts. By the 1980s it was refocused to exhibit work by artists living and working in Stark County. To keep the show fresh, artwork submitted for consideration must have been created within the last two years.
All media were considered by the independent jurors: Nolan Beck-Rivera, designer, founder of Heyhey Studio (Cleveland); Alexandria Couch, painter, printmaker (Akron); and Bellamy Printz, printmaker, co-founder of Zygote Press, and owner of Deep Dive Art Projects and Editions (Cleveland).
They selected artwork to be included in the exhibition and the awards. The look of the exhibition is different from year to year because of the diversity of the artwork entered and the vision of the jurors, who vary every year. This year jurors selected 57 artworks by 40 artists from 164 artworks submitted by 66 artists.
Stark Countians whose artwork will be exhibited are Seth Adam, Rodney Atwood, Diane Belfiglio, Jess Bennett, Todd Bergert, William Bogdan, Chris Borello, Lindsey J. Bryan, Heather Bullach, Therese Cook, Ann Cranor, Frank Dale, David L. Dingwell, Laura Donnelly, Drew Dudek, Kathleen Gray Farthing, Gerald Fox, Sharon Frank Mazgaj, Pamela Freday, Rob Gallik, Charity Hockenberry, Bruce Humbert, Judi Krew, Timothy Londeree, Priscilla Sally Lytle, Nicole Malcolm, Tina Myers, Patricia Zinsmeister Parker, Mark V. Pitocco, Kathy Pugh, Sydney Richardson, Priscilla Roggenkamp, Sari Sponhour, Mischief Tish, Stephen Tornero, Christopher Triner, Tom Wachunas, Jo Westfall, Gail Wetherell-Sack and Dyanne Williams.
A virtual reception will be held Saturday, Sept. 26 at 7 p.m. with exhibition award winners (Best in Show, second place, third place and honorable mentions) announced during this Facebook Live event. The People's Choice will be announced at the end of the exhibition.
When visiting the "Stark County Artists Exhibition," guests also can see "Eileen Woods: Last Words" in Studio M (through Oct. 31); "Photography by Supporters of Relay for Life" in the Fred F. Silk Community Room Gallery (through Oct. 4); "Paul Brown's Pro Teams: A History of the Browns and the Bengals," "Massillon's Gridirons" and the "Paul Brown and Massillon Tiger Timeline" in the Paul Brown Museum; the "Immel Circus;" and exhibitions in the Local History Gallery, Albert E. Hise Fine and Decorative Arts Gallery, and the Photography Gallery.
The "Stark County Artists Exhibition" may be seen during regular museum hours Tuesday through Saturday from 9:30 a.m. to 5 p.m. and Sunday from 2-5 p.m.
Virtual tours/field trips with art activities may be booked related to this exhibition by emailing education@massillonmuseum.org or calling education and outreach manager Stephanie Toole at 330-833-4061 ext. 104.
The museum has prepared the building and staff for maximum safety. Visitors must wear masks and distance themselves from others. Precautions and guidelines are posted on the museum's website for guests to review before they visit.
The Massillon Museum receives operating support from the National Endowment for the Humanities, the Ohio Arts Council and ArtsinStark, as well as marketing support from Visit Canton.
The Massillon Museum is located at 121 Lincoln Way E. in downtown Massillon. A visit to the Massillon Museum is always free.
Call the Massillon Museum at 330-833-4061 or visit www.massillonmuseum.org for more information.