Summer Stage Wooster to take on 'Oklahoma!'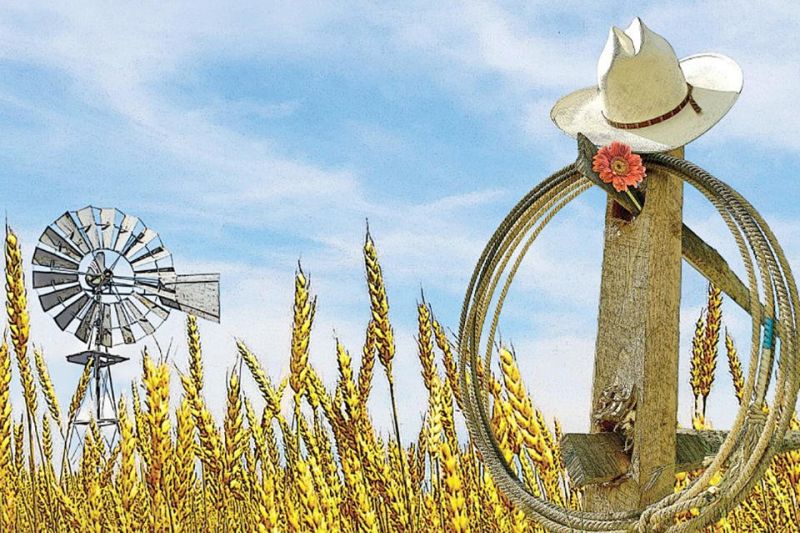 "Oklahoma!" is one of the most loved musicals of all time, and Summer Stage Wooster will bring the show to audiences in July with auditions for the show scheduled for Thursday and Friday, April 25 and 26 from 6-8:30 p.m. at the Wooster High School Performing Arts Center.
Director Todd Patterson said the show is a good fit with the community and the mission of Summer Stage Wooster. "We like to get the entire family involved," Patterson said. "And 'Oklahoma!' is a family-friendly show. It's one that people are very familiar with, and it has rightfully remained popular. It's a good show."
Auditions are open to anyone in the area age 12 and older. "While it's a family-friendly show," Patterson said, "there really aren't suitable roles for anyone under age 12. But it's open to anyone, inside or outside Wayne County."
Every position associated with the show is open. "We don't do any precasting, and all the roles are wide open. That includes backstage, in the orchestra pit and performers," Patterson explained. "We don't look elsewhere for talent or bring anyone in. It's all local talent, and our main premise is to be open to all."
Summer Stage Wooster is a nonprofit organization founded in 2005 to offer community theater to the area. "Oklahoma!" will represent the group's fifth production. Summer Stage Wooster raises funds to help support the Wooster High School Drama Club. Recent productions have included "Shrek the Musical" and "The Sound of Music."
Patterson said the audition process is designed to be as simple and pain-free as possible. "We will ask you to read from the script, and there will be a short group dance audition. We ask that you come prepared to sing 16-32 bars from any musical theater production. It can be something from 'Oklahoma!' or any other show."
Those auditioning may come anytime during the 6-8:30 p.m. time frame on either evening with no assigned slots. Callbacks for further review, if needed, will be held Saturday, April 27 at 10 a.m. Musicians who would like to play in the orchestra also are welcome to come and provide contact information the same audition nights.
"Our shows have been very well attended. We do five shows over two weekends with great audiences," Patterson said. "We want people who get involved to have fun. That's a major emphasis in what we do. But we also want it to be a meaningful experience, both for the one person who comes to be a part of the show and for full families. We have fun, but there is a lot to be gained and learned as well."
Summer Stage Wooster's production of "Oklahoma!" will run July 20, 21, 26, 27 and 28 at Wooster High School Performing Arts Center.
"Oklahoma!" debuted on Broadway in 1943 and was an instant success. It was the first collaboration by Richard Rogers and Oscar Hammerstein.
Set in Native American territory in 1906, the story follows as two suitors, one the outgoing cowboy Curly McLain and the other the surly Jud Fry, try to win the hand of farmer's daughter, Laurey Williams.
Ado Annie and Will Parker add a second comic romance. Numerous well-known tunes such as "Oh What a Beautiful Mornin'," "The Surrey with the Fringe on Top," "I Can't Say No" and "People Will Say We're in Love" are included. The initial run of the show stretched 2,212 performances.
Further information about auditions for "Oklahoma!" with Summer Stage Wooster are available at the group website at www.summerstagewooster.org. Up-to-date information also is found at their Facebook page — search for "Summer Stage Wooster."
Wooster High School Performing Arts Center is located in the school at 515 Oldman Road, Wooster.