TAP announces grant recipients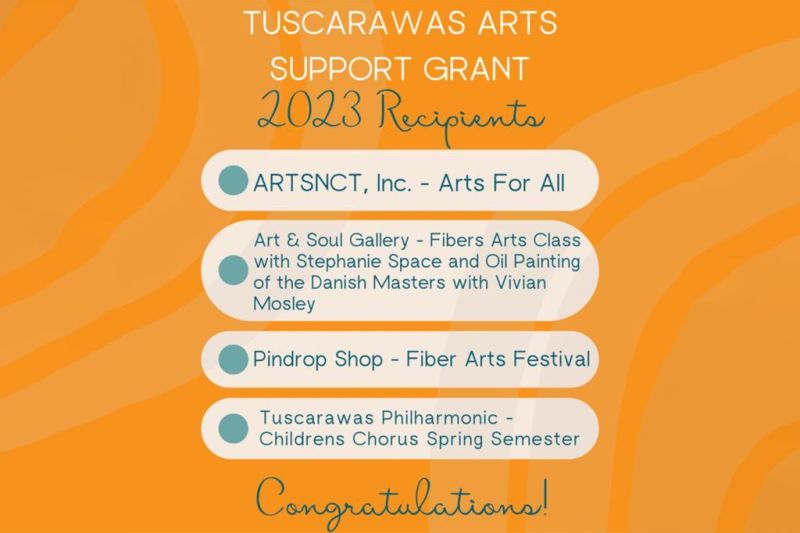 Tuscarawas Arts Partnership announced its grant recipients through the Tuscarawas Arts Support Grant Program. The Tuscarawas Arts Support Grant is awarded to projects and programs focusing on arts, culture and creativity in Tuscarawas County. The grant aims to provide additional funding for arts-based projects and programs that would impact local communities within Tuscarawas County.
For projects and programs happening in 2023, TAP congratulates the following recipients and their programs:
—ARTSNCT Inc. and its program, Arts for All.
—Art and Soul Gallery and its fiber arts class with Stephanie Space and Oil Painting of the Danish Masters with Vivian Mosley.
—Pindrop Shop and the Fiber Arts Festival.
—Tuscarawas Philharmonic and Children's Chorus spring semester.
The Tuscarawas Arts Support Grant was made possible by the donations of TAP's annual and monthly pARTners. For those who become a pARTner for the arts with TAP, 30% of their donation is dedicated to funding the Tuscarawas Arts Support Grant Program to reinvest back into the community while the remaining 70% remains in TAP's operations and capacity.
Email Wilma K. Mullet at tuscarawasartspartnership@gmail.com or call 330-451-6086.