The Cleverlys to play at Performing Arts Center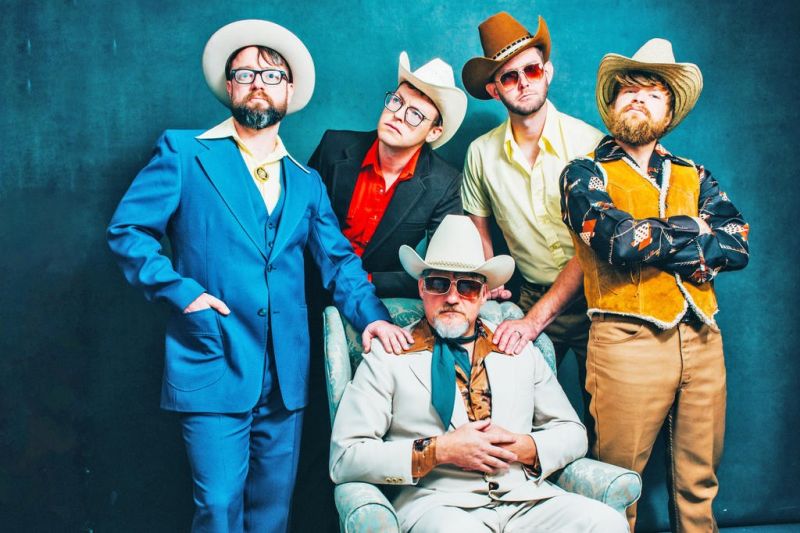 The Cleverlys will kick off the 11th season at the Performing Arts Center at Kent State University at Tuscarawas on Sept. 9 at 7:30 p.m.
The Cleverlys are a comedy/music blend coming from the remote part of the Ozark Mountains, near Cane Spur, Arkansas. Digger Cleverly, along with his nephews Ricky Lloyd, Sock, DVD and Cub, make up The Cleverlys.
The members are all accomplished musicians, putting their unique bluegrass spin on cover songs from any genre. The Cleverlys' set list includes arrangements of tunes like Psy's "Gangnam Style," a medley of Blackstreet's "No Diggity" and Flo Rida's "Low."
The New York Times wrote, "If Earl Scruggs, Dolly Parton and Spinal Tap spawned a litter of puppies, it would be the Cleverlys."
"After the past year and a half, we could all use a laugh, and I can't think of a better way to open our season than with this hysterical group," said David Mitchell, general manager of the Performing Arts Center. "Every art form needs to be able to laugh at itself, and The Cleverlys do so without making a mockery of the genre. The Cleverlys are as phenomenal as they are clever in their pop-bluegrass fusion."
As part of its health and safety protocols and consistent with many venues across the country, The Performing Arts Center is instituting a mask requirement for entry to the facility for everyone, regardless of vaccination status. For more information visit www.kent.edu/tuscpac/health-and-safety.
Tickets for The Cleverlys start at $31 and are on sale at the Performing Arts Center box office, by calling 330-308-6400 or online at www.kent.edu/tuscpac. The box office is open Monday through Friday from 8 a.m. to 5 p.m.
The Performing Arts Center's 2021-22 season is sponsored by the Tuscarawas County Community Foundation.
Free and convenient parking is available for all shows. The Performing Arts Center is located on the campus of Kent State Tuscarawas at 330 University Drive NE in New Philadelphia.