The House Jacks to play Performing Arts Cent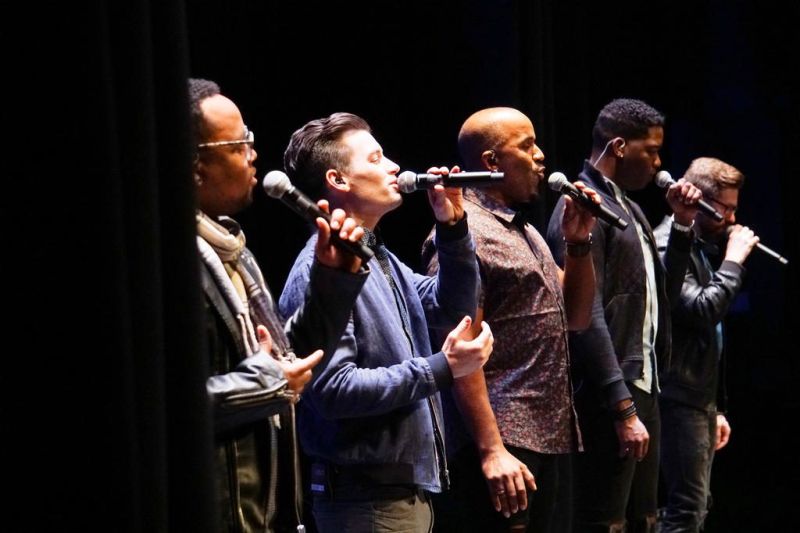 The House Jacks will bring their a cappella performance to the Performing Arts Center at Kent State University Tuscarawas on Oct. 30 at 7:30 p.m.
Founded in 1991, The House Jacks took the music world by storm, instantly redefining what people thought of as "vocal music" and have been at the forefront of the contemporary a cappella scene ever since.
"The House Jacks are true pioneers of contemporary a cappella music," said David Mitchell, general manager of the Performing Arts Center. "Because of The House Jacks, we now have other high-profile a cappella groups such as Pentatonix, Straight No Chaser and Home Free. None of them would exist without The House Jacks paving the way."
In addition to their performances and multi-award-winning albums of original music, The House Jacks are among the world's leading a cappella educators, working behind the scenes of mainstream hits like "Pitch Perfect" and NBC's "The Sing-Off."
Local high school students from Dover, Indian Valley and New Philadelphia will have the opportunity to learn directly from The House Jacks during a workshop on Saturday afternoon. Those students will then perform with The House Jacks during the evening performance at the Performing Arts Center.
"Watching our local students connect with these professional musicians during the workshop and then perform alongside them is simply magical," Mitchell said. "Audience members will be able to feel the energy in that moment and know that they are witnessing something truly special."
This engagement is supported by the Arts Midwest GIG Fund, a program of Arts Midwest that is funded by the National Endowment for the Arts, with additional contributions from the Ohio Arts Council. Additional support for the educational workshop was received from the Dover Exchange Club and from individual contributions to the Performing Arts Center's Education Fund.
Tickets for The House Jacks start at $25 and are on sale at the Performing Arts Center box office, by calling 330-308-6400 or online at www.kent.edu/tuscpac. The box office is open Monday through Friday from 8 a.m. to 5 p.m.
As part of its health and safety protocols and consistent with many venues across the country, the Performing Arts Center is instituting a mask requirement for entry to the facility for everyone, regardless of vaccination status. Visit www.kent.edu/tuscpac/health-and-safety.
The Performing Arts Center is located on the campus of Kent State Tuscarawas at 330 University Drive NE in New Philadelphia.