Tickets for 'Llama Llama Live!' at PAC on sale now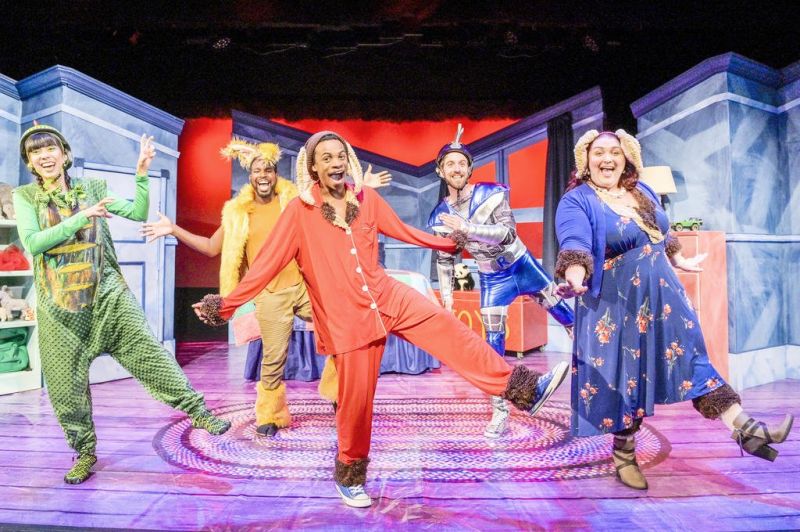 "Llama Llama Live!," a new musical by Bay Area Children's Theatre and inspired by the bestselling "Llama, Llama Red Pajama" series of picture books by the late Anna Dewdney, will come to the Performing Arts Center at Kent State University Tuscarawas on March 14 at 4:30 p.m.
Llama bursts into his bedroom looking frantically for his favorite red pajamas. Mama, hearing the commotion, comes upstairs with Llama's pajamas in the laundry basket to ask about his day — his very first day at school — and put him to bed. But when she goes downstairs to do the million things that busy mothers have to do at the end of the day, Llama is too wiggly to fall asleep, and besides, he's thirsty. He howls for Mama to come back up, but she doesn't arrive. Will she ever return?
Award-winning playwright-composer-lyricist Austin Zumbro has written a panoply of tunes in a variety of styles to create a contemporary musical that expresses the imagination of childhood for children and adults including a song about the history of sleepwear through the ages.
Prior to the performance on March 14, STEAM Centers will have a Pop-Up Museum in the PAC lobby for families to enjoy hands-on fun before they see the show. STEAM Centers is a New Philadelphia-based nonprofit whose mission is to provide educational experiences for children and families. STEAM strives to create interest in science, technology, engineering, art and music. In providing opportunities to explore integrated approaches to various topics, they are building strong communities, starting with the youngest members. Doors will open for activities beginning at 3 p.m.
Tickets for "Llama Llama Live!" will start at $17 and are on sale at the Performing Arts Center box office, by calling 330-308-6400 or online at www.kent.edu/tusc/pac. The box office is open Monday through Friday from 8 a.m. to 5 p.m. and Saturdays from 10 a.m. to 2 p.m.
The Performing Arts Center's 2019-20 season is sponsored by Michael Taylor Insurance and Financial Incorporated, an Allstate agency.
Free parking is available for all shows. Kent State Tuscarawas is located at 330 University Drive NE in New Philadelphia.