WCA Dance Program set to present 'The Little Mermaid'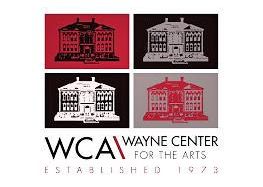 Wayne Center for the Arts' Dance Program will present "The Little Mermaid," a twist on the traditional recital, on May 25 and 26 at 7 p.m. and May 27 at 2 p.m.
"This year's spring recital is exciting because we are adding a theme and storyline to our typical showcase presentation," said Brittany Eckstrom, dance coordinator.
Eckstrom said 90 children age 3-18 will participate in the performance.
"The Little Mermaid" will take attendees under the sea as dancers are showcased by class including ballet, tap and jazz. Wayne Center for the Arts Ballet Company dancers will be featured in principal roles. The event will be held at the arts center.
"This is the first recital to be held at WCA in many years. Our historic building is the perfect place to host our immersive production, where the audience will be sitting within the world of the show," Eckstrom said. "Original choreography, new costumes and young dancers from all over Wayne County are sure to make this recital one for the books."
Tickets are $15 for general seating, but VIP tickets also are available for $75, which include priority seating, name in the program and an open bar, and are available online at www.WayneArtsCenter.org. All proceeds from the event will support Wayne Center for the Arts, specifically to provide scholarships and access to dance programming. A cash bar, hors d'oeuvres and a gift shop will be available before each performance.