Wooster Music Club holds final meeting of season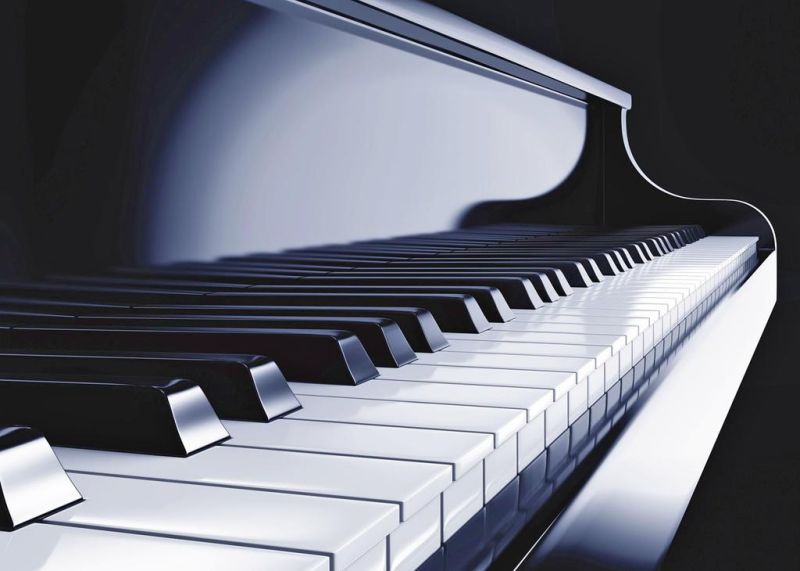 The Wooster Music Club met May 2 for its final program meeting of the 2022-23 season.
The program began with performances from Ethan Roxberry and Katelyn Baker, scholarship recipients of the Dilgard Music Legacy Award. Roxberry, a fourth-grader and piano student of Chloe Raber, performed four pieces on the piano — "Big Chief" by David Kradechenbuehl, "Winter" by William Gillock, "Spring" by Vivaldi and his own composition "Improvisation."
Baker, a second-grader at Wooster Montessori, is a piano student of Sallie Morton. Prior to playing her first piece, "Ode to Joy" by Ludwig van Beethoven, she gave a brief introduction to Beethoven and his works. She then performed two more piano duets with her mother Sarah Baker, playing "Katie's Waltz" by Fanny Wakerman and Marion Harewood and an old French children's song titled "J'ai du bon Tabac."
Other students who received scholarships this program season from the Dilgard Music Legacy Award include Myah Lehman, student of Chloe Raber; Henry Pozefsky, student of Brian Dykstra; Micah Schlegel, student of Myra Leeper; Cassy Evanich, student of Lorna Lynn Parks; Sarah Armstrong and Nicholas Coleman, students of Diana Kobs; Daniel LeDenmat, student of Sallie Morton; and Hannah Lamb, student of Stephanie Musselman.
"About Time," a local singing trio including members Charlotte Marsh, Louie Miller and Joan Swartz, accompanied on piano by Myra Leeper, performed four songs. The trio sings songs from the decades, and last May 2022 they introduced club members to the songs of the big band era. This year it was songs from the rock 'n' roll era of the 1950s: "Sugar Time" by Charles Phillips and Odis Echols, "Sincerely" by Harvey Fuqua, "Girl Talk" by Bobby Troup and Neal Hefti, and "Rockin' Robin" by Leon Rene, alias Jimmie Thomas. Lyrics to "Rockin' Robin" were distributed to club members, and the trio asked everyone to join in and sing.
Miller followed with a Composer's Corner on the works of Leon Rene, better known as his pseudonym Jimmie Thomas. Rene's better known pieces include "Rockin' Robin" and "When the Swallows Come Back to Capistrano." Rene's inspiration for "Rockin' Robin" was inspired by his wife complaining about a bird keeping her awake at night. He thought so little of the song he decided to use an alias, hence Jimmie Thomas. Little did he know what a hit that song would become.
Leon and brother Otis Rene owned a small record label known as Class Records and asked Bobby Day, a singer on the L.A. rhythm and blues scene, to record the song for them. In 1958 "Rockin' Robin" sold 1 million copies and in 1972 gained attention when Michael Jackson recorded this on his debut album, "Got To Be There." The rest is history, and this simple song has endured the test of time with performances by countless artists throughout the years.
The program ended with original poetry written and read by guest poet Neil Marks, reciting "Welcome to the Information Superwreck" and "A Comforter, Autumnal Air and Hopper."
Refreshments were served.
Wooster Music Club meets the first Tuesday of the month at 6:30 p.m. from September through May, with the exception of January and February, at Wesley Hall in the Wooster United Methodist Church. Guests are welcome.