Yan Sun to judge fall art exhibit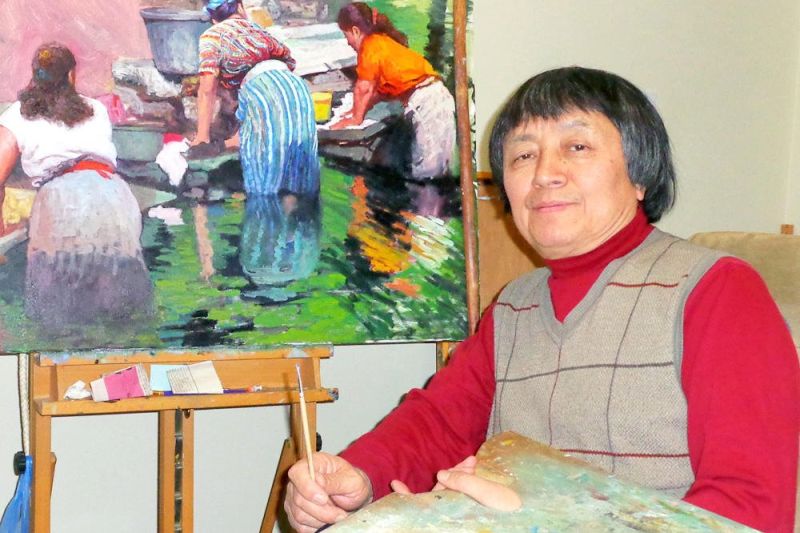 At the Tuscarawas County Art Guild's June meeting, Art Guild President Bill Koch from Dennison asked this question: "What's the meaning of art?"
Some of the artists said creativity is originality, imagination or in the eye of the beholder. Several artists joined in with the show and tell session.
Pat Diluzio shared a few of her watercolor paintings, Bill Boose's oil painting featured city buildings, Don Weisgarber created watercolor paintings of Zoar, Terry Barnhill discussed the ways to handle frames for artwork and Jane Gartrell's painted canvas tote bags featured colorful birds.
It was noted that the Zoar Maifest sales went well. The annual Zoar Harvest Festival is scheduled for July 27 and 28 from 10 a.m. to 5 p.m.
Samantha White discussed the Sept. 14 art show at New Dawn in Dover. There will be food trucks, and some of the residents will display their art work. A 10 percent fee from sold paintings of the Art Guild will go to the guild's fund.
The Art Guild's fall art exhibit for 2019 will feature artist Yan Sun as the judge. Sun will judge the artists' work, which requires only three original paintings to be admitted to the Tuscarawas County Center for the Arts on Oct. 25 and 26.
Art Guild members' participation costs $20 and $25 for nonmembers.