League of Women Voters starts Tuscarawas league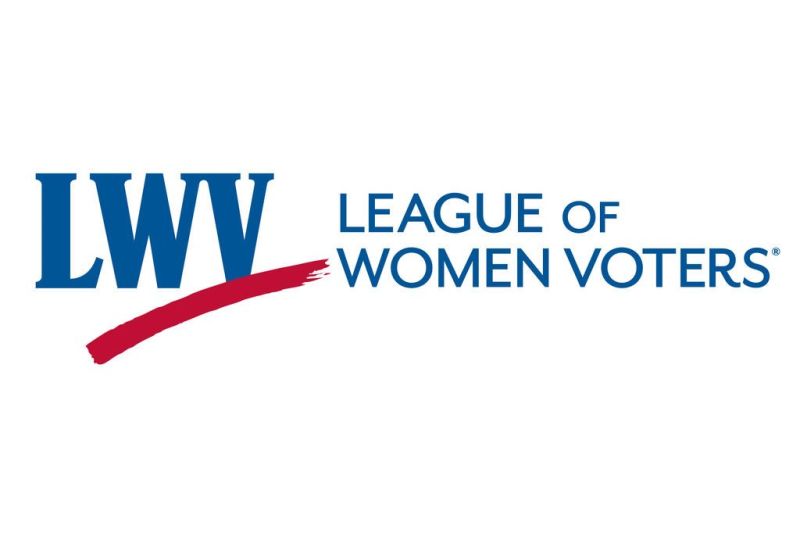 The next general election will be held on Nov. 8 and the deadline to register to vote in the election is Oct. 11, but what else do you need to know? How about a voter guide or a meet the candidates' night for our local races to help you make an informed decision?
After more than a century of national service, a League of Women Voters group has formed a Tuscarawas County league. The group is open to women and men of voting age.
"The League of Women Voters started out in the 1920s, actually as a part of women's suffrage," said Jennifer Immel of Dover, one of the founders of the local group. "It's a nonpartisan, grassroots operation. That's part of the appeal for me. Throughout the decades, it's done all kinds of campaigning and advocacy for voters' rights."
Some of the issues the group wants to inform voters of is fair district mapping, protecting the freedom of the vote, improving elections, reducing money and political influence.
"It's really exciting. We're just getting started, of course, but we hope to grow the group to get as many people as we can. We hope to have some speakers and events," Immel said.
The Tuscarawas County league of the League of Women Voters began in July and they have been busy.
"When we got together at our first meeting, we decided that we would try to do two specific things before the elections," Immel said. "One was a voter's guide for that would be for Tuscarawas County races and then a Meet the Candidates event, which will be on Oct. 5."
Meet the Candidates will be held at Kent State University at Tuscarawas in the Founder's Hall Auditorium from 6-8 p.m. Dr. Nicole Willey will serve as moderator and the group has invited all the candidates from both parties including the candidates for governor. The candidates are able to send a representative if they are unable to attend or they may also send a statement to be read on their behalf.
The group has a Facebook page and is working on a website. They are exploring all avenues to get information to all voters and are hopeful that local publications will be interested in running their voter guide too.
"It's something that's really been missing in this area," said Kari Sommers of Dover, another founding member of the group.
Sommers lived for a time in Butler County, where there is a very active chapter of League of Women Voters.
"Every election day was so easy, because you go on their site and each of the candidates had answered questions. Well, most of the candidates answered the questions. And you could make an informed decision. It was there in black and white," Sommers said.
After Sommers moved back to Tuscarawas County, finding information about candidates was harder and she noted some of the candidates didn't even have a website or social media.
Immel said it took "a little bit of sleuthing to find everyone" to invite to the Meet the Candidates night.
"For the voter guide, we sent out certified mail to each candidate that we were contacting," Sommers said adding shared districts made things harder to figure out. "There's been a little bit of overlap, but we'll work that out. Especially the local candidates, we wanted to make sure that we sent it out to them by certified mail, so we are sure that they got it."
The group was able to secure email addresses for some candidates so they can follow up with them if they don't respond. Each candidate got three questions based on what race they were in. The county commissioner candidates would get different questions from those running for U.S. representatives.
"Anything that we get back, we will put out unedited whatever their answers are and that will hopefully give the voters a better idea of who they are and what they stand for," Sommers said.
Another good source of information for voters is provided by the national LWV group at VOTE411.org. The site provides information in English and Spanish, and people can check their voter registration, learn about candidates, and more. Another good resource is the local board of elections at boe.ohio.gov/tuscarawas and judicialvotescount.org to find information on candidates running for judges.
Information on state candidates can be found on the website of the state league of LWV.
"It's so simple. You always want to be informed when you go to the polls. People just don't always have the information," Immel said.
"Hopefully more people will vote if they're actually aware of the candidates and the issues," Sommers said. "It's hard to go in there and make a decision with no information."
The group meets one a month year-round. Guests are welcome to attend. For anyone wishing to join, dues are $60 annually for an individual and they can visit the LWVOhio.org website to join by selecting the button for Tuscarawas County.
The group hopes to inform voters on more than just candidates in the future.
"Another thing that the league is very big on is community involvement and that's what I hope next year will be a focus to attend council meetings or go to school board meetings, just for information so that we can keep people informed on what's going on around the community," Immel said.
A response from a candidate was a positive for the group.
"So far, everybody's been so wonderful. I got to talk to a candidate on the phone, I sent the invitation, and he called me right away, and I had a wonderful conversation with him. It just gave me a lot of hope for the future and things to come. I'm looking forward to being very involved in the community and this group," Immel said. "Our understanding is that we're going to form a committee for community involvement, and really try to make information more accessible for those who want it."
"And if we know what the big issues are locally and what's important to people, then we know what to ask candidates about when it's election time," Sommers said.
The group meets the third Wednesday of each month at the Dover Buehler's community room at 6 p.m.
For more information, visit League of Women Voters – Tuscarawas County OH on Facebook. For questions message the group via the Facebook page. The group also has an email list for anyone interested in keeping up with the group.