4th annual Mid-Ohio Equine Expo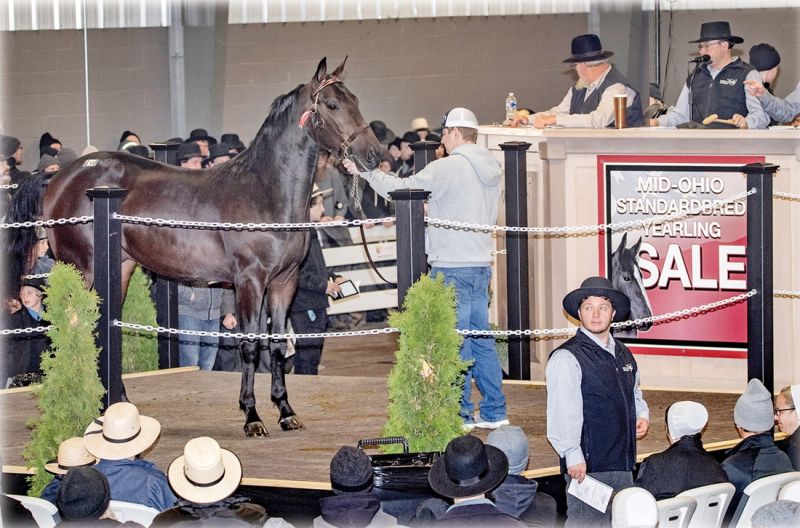 Horse lovers, owners, breeders and trainers will enjoy the slew of seminars and roundtables, networking opportunities, the chance to talk to experts in the field, and be able to explore for themselves all the latest and greatest, at the 4th Annual Mid-Ohio Equine Expo, set for Friday and Saturday, November 26 and 27, at the Mount Hope Event Center.
"Each year the Expo has grown dramatically, and we expect thousands of people to attend," said Rueben Hershberger, who, along with his brother, Robert, founded the event. "We try to feature new products and innovations from all over the country and even Canada."
The 60,000-square-foot venue will be packed with vendors on the show floor. Upon walking through the front doors, attendees receive an Expo program and bag to hold all the samples and literature they collect from the vendors. Of course, delicious Amish food and drinks will be available both days.
A Focus on Learning, Discovery
"Education is an important aspect of our experience," Rueben Hershberger said. "We try to bring in speakers to touch on subjects of current importance to horse people."
On Friday, the seminars will include:
• "Chiropractic Care and Proper Bit Fitting," at 10 a.m.
• "How Quality Nutrition Hay & Water Promote Proper Growth and Development," at 11 a.m.
• "The Benefits of Proper Trimming & Shoeing," at noon
• "Ask the Doctor," at 1 p.m.
• "Stallion, Mare & Foaling Management," at 2 p.m.
• "Roadster Horse Training," at 3 p.m. (Meet the current world champion roadster horse, My Casey, and find out from his trainer everything that's involved in making him a champ.)
• "Stallion Management Round Table" at 4 p.m.
As a memorial to the 20th anniversary of 9/11, the Hershberger brothers are honored to have brought in Joe Torrillo from New York as the featured speaker.
"As a firefighter who was directly below the North Tower looking up as the second airliner slammed into it and was buried in rubble, Joe brings a fascinating perspective," said Rueben Hershberger. He speaks at 6 p.m. Friday.
He says helping people in the industry learn about the business side is important to them. This year they are holding a Roundtable called "Money Management, Marketing, Integrity in Leadership" with three local experts at 7 p.m. Sam Yoder from Berlin Gardens, Dave Schlabach from Schlabach Financial, Donald Henderson from Evansville, TN
The day caps off with an entertaining show by the husband-and-wife ventriloquist team of Tim & Amanda Cowles from Nashville at 8 p.m.
Youth Art Show, Standardbred Sale
The Expo has earned a reputation as a family-friendly event, so it's no surprise that the Youth Art Challenge is a big hit each year. On Saturday, kids in three different age groups from 6-15 will vie for a popular-vote win from their drawings of famous horses. Winners from each age group will be allowed to drive a hackney pony and their art will be displayed for all to admire.
In conjunction with the show on Saturday is the Standardbred Yearling Sale, which is overseen by Robert and takes place in the horse arena at 8:30 a.m.
"Roadsters are one of the fastest growing segments of the field, and we are pleased to serve it with our Expo and Sale," Robert Hershberger said. "This year we are thrilled to offer 229 yearlings with exceptional pedigrees from leading sires. Many yearlings are just a month or two away from being two years old and are ready to be driven. The exciting part of these yearlings is that they are the fresh, new set of driving horses."
Robert mentioned that a few of the "graduates" from prior sales have become notable, including Ozzy's Fast Girl, who is now the Reserve World Champion USTA roadster.
"One of the most riveting aspects of our sale is people picking out the next super driving horse out there," he said. "And while you are here at the Expo, I hope you don't miss the Stallion Stars wall of fame, which showcases, honors and promotes the leading stallions."
The Mid-Ohio Equine Expo and Standardbred Yearling Sale take place at the Mount Hope Event Center on Friday and Saturday, November 26-27. Show hours are 8:30 a.m-9:30 p.m. on Friday, and 7:00 a.m. to 3:00 p.m. on Saturday. Tickets are $10 for adults and free for children under 12 on Friday, and free to all attendees on Saturday. This story has been underwritten by Mid-Ohio Equine Expo.