A commitment to excellence and a heart for family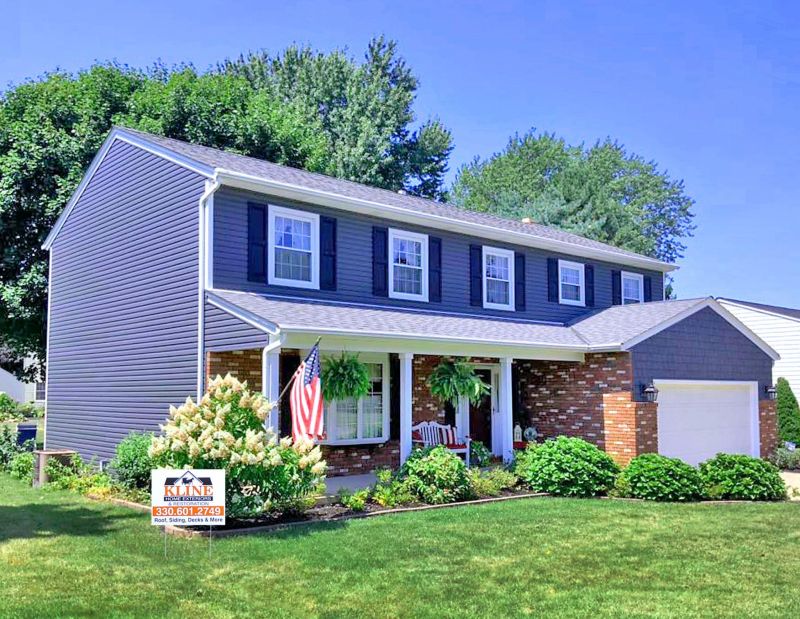 Family-owned Kline Home Exteriors has a mission to positively impact every home it touches — in more ways than one.
That's why the company has taken a special interest in the child adoption assistance provided by Holmes County nonprofit Pure Gift of God.
"What better way to truly impact a home than through adopting a child?" asked Lindsey Chupp, Kline's marketing director.
During a fundraiser for Adoption Awareness Month last November, Kline promised to match the community's contributions to Pure Gift of God, up to $25,000.
"We collected $40,000 from the public and added our $25,000," Chupp said. "We're now in the process of funding one entire adoption."
Pure Gift of God supports couples who want to adopt a child by providing helpful resources and financial assistance. Helping to build families seems to be an appropriate goal for a company owned by a pair of brothers-in-law — Dan Yoder and Scott Wengerd.
James Yoder — Dan Yoder's father and Wengerd's father-in-law — established Kline Home Exteriors as a roofing contractor in 1992. The company has since grown into a full-service provider of all exterior renovations, from roofing to siding and windows to decks, stonework and storm damage repairs — basically everything except concrete, Chupp said.
"We began to realize while we concentrated on roofs, homeowners were in need of a reliable company that also could do windows and siding and other things," she explained. "We set out to become the company that people think of for exterior work throughout Northeast Ohio."
Kline Home Exterior's commitment to excellence has been the key to its growth over the past 29 years, Chupp said.
"Because of that commitment, we're able to offer a 10-year workmanship warranty on all of our trades," she said. "If there is ever something wrong with the installation, you get the product warranty, but in addition to that, we're going to stand behind the quality with which we install everything. That's one of the strongest areas where we stand apart from many of our competitors."
Another area?
They show up, Chupp said.
"Many contractors get a bad rap because they're not reliable," she said. "Sometimes they don't show up when you expect them to, and it can be hard to reach them if there's a problem. We take pride in our reliability. We answer our phones, and our customers have always had peace of mind knowing that we do what we say we're going to do."
Reviews from satisfied customers, Chupp said, can be viewed on the company's website. The website also showcases recently completed projects.
"It lets people see for themselves the quality of our work," Chupp said.
Kline Home Exteriors specializes in both metal and shingle roofs.
"Both have their advantages, and the choice comes down to a homeowner's preference," Chupp said. "When we do an estimate, we do a thorough inspection and explain the roofing options to the customer. If you need to replace your roof, this is a very good time to do it. People often delay roofing projects until fall, then end up racing against the first snow. Getting it done now and making hay while the sun is shining may save you some stress later in the year."
It's also a good idea to schedule other projects soon because of high demand.
"Everybody is doing home projects now," Chupp said. "For deck projects, for example, we're already booked into July."
Kline Home Exteriors has specialized crews for each type of project.
"Our crews aren't installing vinyl siding one day and a roof the next," Chupp said. "Our metal roofing crews only work on metal roofs, and our shingle crews only do shingle roofs — and they are very good at it. That means you're going to get an expert every time, no matter what your project is."
Getting a no-obligation estimate for your project is simple with Kline Home Exteriors. You can fill in the online request form at KlineHomeExteriors.com or call the office at 330-601-2749. Kline Home Exteriors is located at 8886 County Road 186 in Dundee. You can learn more on Facebook: klinehomeexteriors.