A rich history, a promising future: Newcomerstown is a village on the grow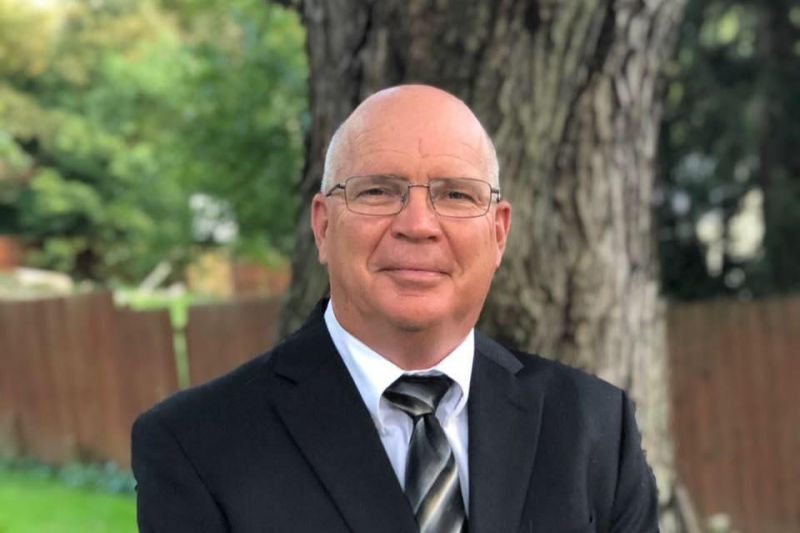 In the village where temperance activist Carrie Nation planted an axe in a bar, Baseball Hall of Fame pitcher Cy Young spent his youth and fashion designer to the star Shannon Rodgers was born, greatness just seems to be in the air. Lately in Newcomerstown, growth also is in the air.
In the past few years, this village of 3,882 people has had a number of new businesses open and companies move into the industrial park. Mayor Pat Cadle will tell you loss often accompanies growth, though, and the town has recently seen the demolition of an abandoned factory and the closing of its truck stop.
Last year the city tore down the Cooley Hotel on West Canal Street. The four-story hotel was started but never finished and sat empty for 90 years.
"You don't realize what a dark spot those things sometimes cause," Cadle said. "Now what you notice when you go through the area is that you can see the sun again."
Cadle and many others see a bright future for the town as businesses are starting to notice its potential. The Caito Foods building, empty for three years, is now being used by SpartanNash as a food-distribution facility, bringing about 50 new jobs to town in August.
Several commercial buildings are for sale, and the BP station is expanding from 1,800-4,800 square feet. A railroad spur is being added at the industrial park to support Reagent Chemical & Research, a company coming to town soon.
"It's a big deal because we've never had a rail spur before," Cadle said. "Having one opens up the industrial park for more business. We've lost some opportunities in the past because we didn't have one."
Very few future opportunities seem to be getting lost in Newcomerstown these days. The newest business to open its doors is Ford Tire & Service.
"They did a beautiful job renovating the building," Cadle said. "They opened the week of Oct. 12, and they have had nonstop business since."
Owner Ryan Ford confirmed they've been very busy in their first week.
"It's a great place to be," Ford said of the shop's location at the intersection of Bridge and Main streets. "People drive by here all day long."
Ford said Newcomerstown is a great location for business.
"The industrial park is nice, 36 is a major thoroughfare and I-77 is nearby," Ford said. "It's a really good place for a business like ours that services travelers."
Bringing back Main Street
Newcomerstown's Main Street is seeing new life as well. Jen and Mike LaVigne have opened three new businesses along the thoroughfare since 2015. Together, they own Fit 4 U Nutrition and Fit 4 U Fitness.
Jen LaVigne started her own business in 2019 after leaving her career in EMS when she was diagnosed with multiple sclerosis. The Midwest Gypsy Boutique offers a variety of upcycled and unique items including furniture Jen LaVigne hand refinishes.
In August of this year, Jen LaVigne teamed up with another local resident, Kristie Wilkin, to create the "Our Village — Newcomerstown" page on Facebook.
"Our goal was to get the community together and support local businesses with an even larger goal of bringing back Main Street," Jen LaVigne said. "I love Newcomerstown and could go on forever about the potential this community has."
More growth on the horizon
On Oct. 7 the old Simonds water tower came down in one of the first steps being taken to clean up the site of the old tool manufacturing company. The demolition didn't come without some bittersweet feelings, though.
"The factory was the backbone of the town for about 125 years," Cadle said. "There is a lot of affection for that factory because so many residents had relatives who worked there, so we don't want to wipe out the memory of the place."
Cadle said one of the plans they have for the property is to build a nature park on the lower 21 acres of the 36-acre site.
"Those acres were cleaned up by the EPA between 1988 and 1992," Cadle said. "It has been monitored for the past 30 years, and we'd like to utilize it as much as we can."
Cadle said residents have asked for a dog park, so the city plans to add one on the site. One of the features of the land is a place called the Clow Hole, a fishing and swimming pond used for years before the municipal pool was built. The pond is named after the Clow pipe plant, which was destroyed in a fire in 1895.
"We are going to try to leave a building or two up at the old Simonds site and may use it as a community center," Cadle said.
Another change coming to the village revolves around the purchase of the former Systems 3 Salon building on Bridge Street. The plan is to renovate it and move the mayor's office and administrative functions there.
"I have no problem filling my days," Cadle said.
When asked about the changes he has seen during his five years as mayor, Cadle said the biggest change is the one he appreciates most.
"I see people showing they're really proud of Newcomerstown again," he said. "I think we lost some of that in the past, so that's what I'm happiest with. The second thing is we're seeing a lot of adults stepping up and asking how they can help revive the village. They're starting to improve their home and lots. I think as people see things get better, they want to improve."
Call it improvement. Call it progress. Call it new life. In Newcomerstown these days, things are truly looking up.