Amish Door to debut their seasonal Winter Village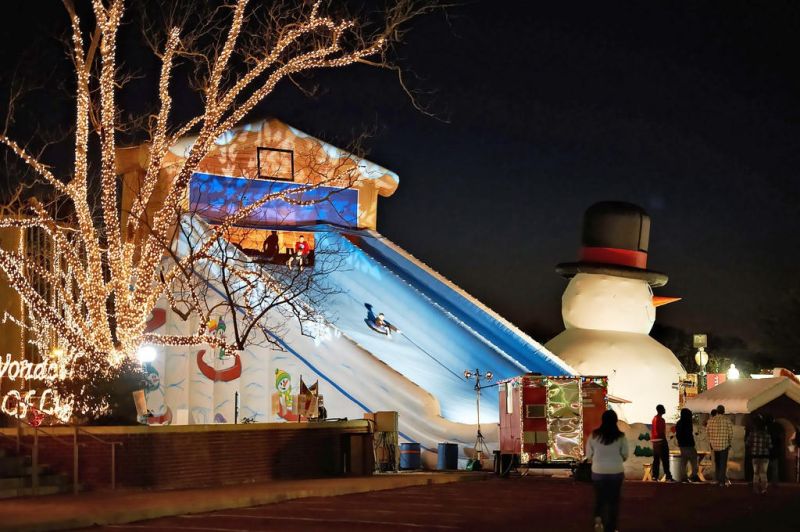 Amish Door recently announced its plans to create an outdoor Winter Village this holiday season. The new outdoor Winter Village will open Friday, Nov. 29 and operate on select days through Jan. 20.
"We are excited to unveil a unique experience that has not been done before in our community," said Milo Miller, Amish Door founder. "We have procured gigantic and one-of-a-kind outdoor attractions. Our hope is that families of all ages will come from all over to the Amish Door Winter Village and celebrate Christmas with us."
Ticketed attractions will include an ice rink; Snowzilla, an artificial snow-tubing experience standing over 60 feet tall; Bouncy, the world's largest snowman bouncy house; and Snomazing, a family-friendly outdoor maze.
Miller said, "The Winter Village will also have warming areas with hot chocolate and snacks, as well as fire pits to stay warm and enjoy the surroundings."
The opening ceremony will take place at 10 a.m. on Nov. 29. Tickets and information can be found at www.amishdoor.com, by calling the Amish Door Village at 330-359-5464 ext. 421 or by emailing info@amishdoor.com.
Amish Door Village is located at 1210 Winesburg St. in Wilmot.
Parking is free.