Are you prepared for retirement?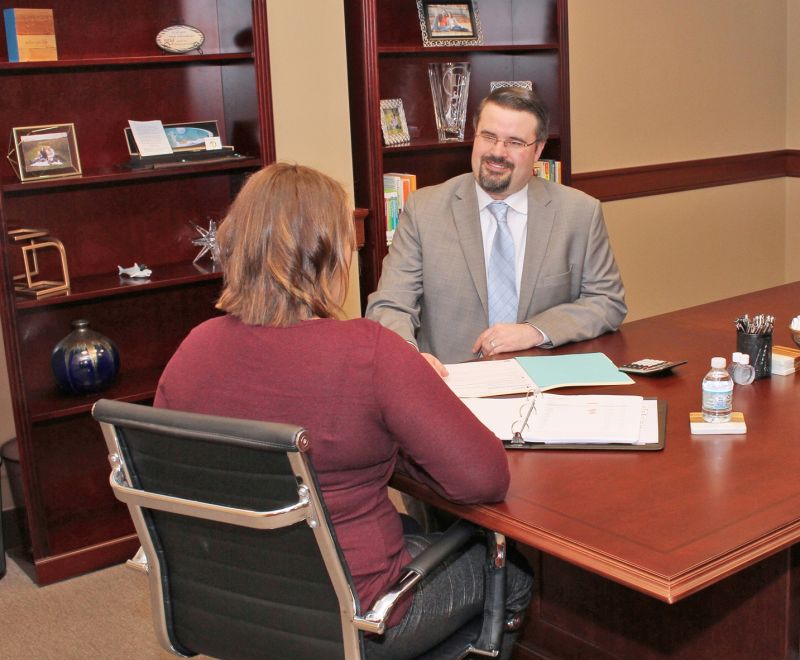 Most people approach investment professionals with a degree of caution. Some find it difficult to share their personal financial information, others are afraid they don't know enough and then there are those that don't want to be taken advantage of. But at Prism Wealth Management, transparency coupled with a staunch dedication to service means that Robert Dodaro's clients enjoy a different kind of money management.
"We are transparent," said Dodaro, founder of the Wooster-based firm. "We want people to know as much as possible about every option they have, including how we get compensated, so that they can be comfortable with their plan."
As fiduciaries, Dodaro and his team must keep the best interests of their clients at heart, not the firm's. That's why he offers a wide array of complimentary services to help educate people on many of the complex issues retirees regularly face. "People have a lot of questions on these topics. Our goal is to provide them with a comfortable environment to ask their questions and find their answers without the pressure of someone trying to hard-sell them."
"People might need help understanding how to start saving. People that are saving want to know if they are saving enough and where they should put their savings. People that are looking at retiring want to know how much income their savings will generate and if they can reduce their income taxes," he said. "We can do a complimentary review to determine exactly where they are on the retirement spectrum, when they can expect to retire and how much they'll be able to spend."
Important to note, Dodaro said, is that he never pushes a sale. "Trust is so important, especially in this day and age. I take time to get to know each client and listen to their stories so that I can find options that bring value to their lives. If you have something that addresses their concerns in a way that they are comfortable with, then you shouldn't have to pressure them into agreeing with you."
Additionally, Prism Wealth Management offers complimentary workshops designed to help people navigate the ins and outs of budgeting, investing, Roth conversions, 401(k)s, Medicare, long-term care and Social Security. Dodaro also hosts a weekly radio show on WAKR 1590 AM and 93.5 FM where he reveals many tips and insights into today's pressing financial issues. You can find more information about both on the company website, MyPrismWealth.com. "We do a lot of things to help people make better financial decisions," Dodaro said.
As a newer company in the area, Prism's approach is already garnering positive feedback. Part of the reason might be its owner and founder's approach.
"As a Christian, my approach is one of service. I am constantly looking for ways to better serve, not only my clients, but also my community," he said. "I seek out avenues to help people gain a clearer understanding of how to save and spend properly because it's not about how much you earn or how much you save. It's about how much you keep in the end. You need to learn the rules if your goal is to keep as much of your money in your pocket as possible," he said.
During your first appointment, Dodaro tries to keep it simple. Most of the time is spent getting to know each other. He doesn't feel anyone should share any personal information with him until they've had the opportunity to meet him and answer two questions: One, can they help you? And two, do you want their help? If the answer is "no" to either question, then Dodaro feels it is best for you to keep your information private and part ways as friends.
Prism's goal is to build relationships. They want to be your advisor throughout retirement. This is why Dodaro's background isn't limited to investments alone. As a dually licensed professional, he can help you navigate long-term care, Medicare supplements, life insurance and annuities. He also coordinates with lawyers and tax professionals to develop tax-efficient strategies and help you with your wills and trusts.
"I like having options. The problem with retirement is that you need four to five professionals to assist you with all your major concerns. When you have that many advisors, it is very difficult to keep them all on the same page. At Prism, we try to be the one place you need to make sure your savings is on track, your income needs are met, your taxes are efficient, your health-care concerns are prepared for and your legacy is addressed."
"You can't get all of that done in one appointment," he explained. "It will usually take about three to four appointments to make sure the plan is built in a way that you are comfortable and that you understand how your plan works. I have the licenses, experience and knowledge to help build a comprehensive plan to address their retirement and financial concerns."
So if you're still nervous about meeting with investment professionals, don't worry. Dodaro has you covered. Just give Prism a call and they'll send you a complimentary report on many of the questions you should be asking financial professionals when you meet with them.

To find out more about how Prism Wealth Management can help to prepare you for retirement, call 330-804-0123. Their office is located at 127 E. Liberty St. in Wooster. Office hours are Monday through Friday from 9 a.m. to 6 p.m. with other times by request. The website is MyPrismWealth.com. Investment Advisory Services are offered only by duly registered individuals through AE Wealth Management LLC. AEWM and Prism Wealth Management are not affiliated companies.