BCC Career Fair seeks exhibitors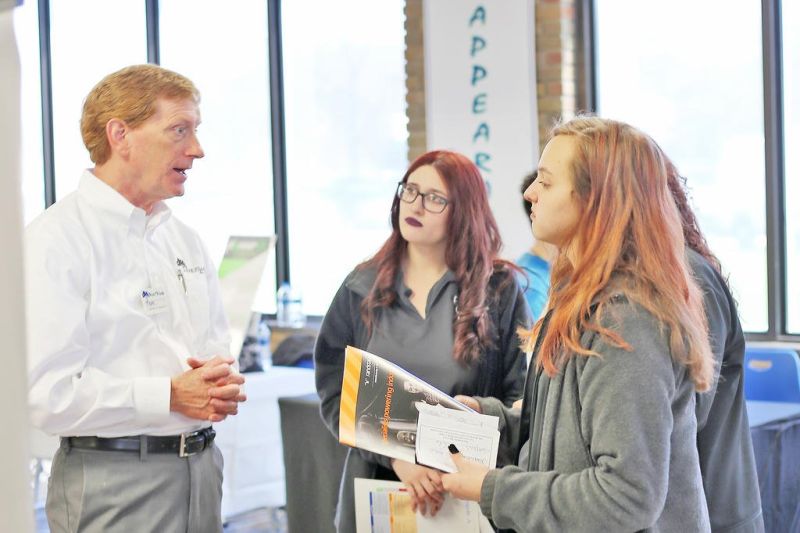 Buckeye Career Center is seeking businesses interested in participating in the school's upcoming career fair. BCC's annual Career Connections Career Fair will be Thursday, April 18 from 12:15-2:15 p.m. Area business owners and representatives will be supplied a 6-foot table and two chairs to use as they interact with BCC high school students.
The career fair has grown into an event that benefits students and local employers, according to Buckeye Career Center Superintendent Bob Alsept.
"Our students have an opportunity to meet people from their career cluster and learn about the expectations for successful employment. They also have an opportunity to share their resume and business card with potential employers. Our local employers have an opportunity to meet our students and instructors and increase their pool of candidates for employment," Alsept said.
The deadline to register a business is April 1. Registration is free, though donations to benefit Buckeye Foundation scholarships will be accepted.
Exhibitors could potentially meet and interact with students from the following programs offered at Buckeye:
Agricultural and diesel technology, auto collision repair, auto technology, business/marketing, CAD/development and design, commercial truck technology, computer technology/network systems, construction technology, cosmetology, culinary arts, early childhood education, energy operations, exercise science and sports medicine, floral design, graphic arts, HVAC-R, hospitality services, electrical systems technology, intro to nursing, landscaping and turf management, law enforcement, masonry, meat cutting, deli and bakery, medical assisting, natural resources, outdoor power equipment technology, Project Lead the Way/engineering, pharmacy technician, precision machining, teaching professions, TRACE-U, and welding.
To register for the event or for more information, call Julie Beaber at 330-339-2288 ext. 1221 or email jbeaber@buckeyecareercenter.org.
Buckeye Career Center is located at 545 University Drive NE in New Philadelphia.