Berlin Open House helps usher in the season of joy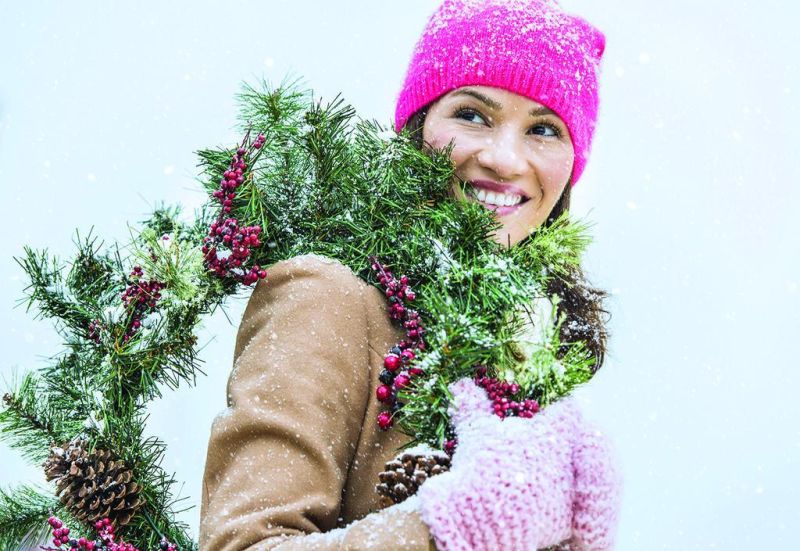 The annual Christmas Open House celebration in Berlin is set for Nov. 7-9 with three days of new holiday displays throughout the village and the opportunity to start Christmas shopping with discounts at merchant locations wherever you stop on your visit.
The Berlin Christmas Open House brings the busiest three days on the village calendar, both for local area residents and visitors to Berlin, one of the most heavily visited destinations in Holmes County.
"The stores throughout the village will be having special sales and discounts for the Berlin Open House," said Doug Burgess, president of the Berlin Main Street Merchants Association and manager of the nearby Berlin Grand Hotel. "The merchants are busy preparing their stores with special decorations and holiday cheer, ready to welcome visitors who are anxious to get their Christmas shopping underway."
The Gospel Bookstore in German Village is always ready with events and specials for the Berlin Christmas Open House, and this year's annual large author book-signing will not disappoint.
The book-signing event is so well known to visitors to the village that readers from around Ohio, West Virginia and Pennsylvania make the trip each year, connecting with old friends and meeting new people and new authors.
"The annual author book-signing," Andrea Povick of The Gospel Bookstore said, "is a fun event for readers of all ages. Folks can pick up personally signed editions of books in many genres: biography, cookbooks, children's books and new fiction. It is easy for people to find titles for anyone on their Christmas shopping list."
The author book-signing is set for Saturday, Nov. 9 from 9 a.m. to 1 p.m. inside the German Village Center. "This year is an especially large author book-signing event," Povick said. "We have 35 authors on hand to sign your gift items, or you may very well find something for your own personal collection to have signed. It's a very popular event every year."
While visiting the Berlin Christmas Open House, you can plan ahead a bit for the coming holiday events. Many of the area restaurants and hotels offer private spaces, which will make the perfect venue for holiday gatherings.
"It's a good time to think about plans for the holidays," Burgess said, "and to think about supplies for holiday baking, plan corporate gifts or reserve banquet facilities."
Brittany Yoder of the Olde Berlin Village Shoppes said shoppers can really start to feel the spirit of the holidays come to life, browsing all the fresh holiday decor, fine jewelry and fashions at the Village Gift Barn and Country Gatherings.
"I know the Village Gift Barn will feature live music and food sampling through the three-day weekend and will be offering 20 percent off on all purchases on Thursday, 10 percent off on Friday and 10 percent off Christmas items Saturday," she said.
Yoder said some exclusions apply, and discounts do not extend to fine jewelry or furniture items.
Fall colors may have faded, but the village of Berlin will come alive with holiday color, style, music and fun in a beautiful start to the coming holiday season. Plan your shopping around the annual Berlin Christmas Open House and start your gift shopping and home decorating in the heart of Amish country.