Caring for family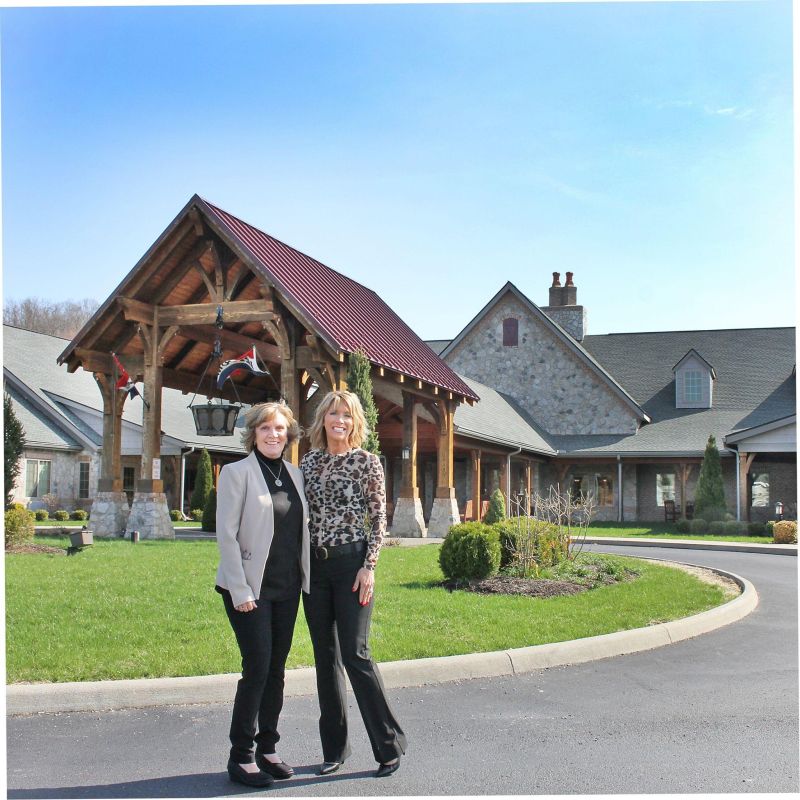 The Inn at Northwood Village cares for mothers and fathers and grandmothers and grandfathers because each of us comes to a place in life first as a daughter or a son.
"We treat your loved ones as our mothers and fathers and grandmothers and grandfathers," said Jerry McClain, who developed Northwood Village in 2014 based on the insights of his daughter.
As a registered nurse, Beverly Donaldson, now president of the Inns Management Group, recognized the need for a new approach to assisted living, and with the help of her father, she built the first free-standing assisted living facility in Ohio in 1987, according to Darla Carlisle, executive director of The Inn at Northwood Village.
"Bev led the charge to make the quality of residents lives as important as the quality of their care," Carlisle said. "We don't have a nurses' station. Instead, we have a home with a pub, a lodge, a chapel, secured courtyards and other amenities."
The Inn at Northwood Village is celebrating its fifth year of making a home in Tuscarawas County. The 99-suite facility allows residents to age in place and includes 22 memory care suites to accommodate residents with memory loss, dementia or Alzheimer's disease and 17 enhanced care suites to assist residents as their physical needs progress.
"Northwood Village is home for our residents, and no one should live with uncertainty," Carlisle said. "When a resident's needs become too great for the assisted living side, we can offer more assistance through our hospice program. It depends on the individual."
Before we're mothers or fathers, grandmothers or grandfathers, we're individuals.
"We get to know our residents, and we look at each of them individually to see what kind of care they need," Carlisle said. "Do we have somebody who needs help getting dressed? Do we have somebody who likes to take walks outside with a friend, who likes to play cards?
Do we have somebody who likes to go to the movie theater every night and have a banana every morning? These considerations are reflected in the individualized care plan so that from the start every member of our staff can be intimately acquainted with every resident. Our staff not only provides each resident with what they need, but with what they want — care to their satisfaction."
The Inn at Northwood Village keeps a watchful eye toward its residents' safety and is mindful of its residents' increasing needs. Reassuring families visiting their loved ones, cameras are in all common areas.
"In one particular case the staff was distraught when they found a resident on the floor," Carlisle said. "They were worried; they assumed she fell. They feared one day she'd fall again and get hurt. The cameras, to everyone's relief, revealed she was calmly sitting down on the floor, which continues to happen from time to time."
Northwood Village is a community partner.
"Engaging with everybody who touches our lives here at The Inn makes it better for all of us, whether it's with our residents and their families or our staff and providers," Carlisle said.
The lodge is open and free for get-togethers, from children's birthday parties to baby showers.
Each year the Friday before Memorial Day, Northwood Village honors resident veterans or spouses of veterans and remembers all those who have died serving in armed forces during a special breakfast and flag-raising ceremony.
"We invite everyone in the community to attend," Carlisle said. "There are pancakes, and every year we have a speaker. It's an opportunity to acknowledge residents who have served our country and reflect on the sacrifices the people who've come before us have made."
A father and daughter established a model for future generations. Five years in, The Inn at Northfield Village is a testament to the dedicated health professionals, staff and community partners who treat residents like family and a place to celebrate the continuation of life.
"We're celebrating our fifth year with a Coke and a smile," Carlisle said.
The Inn at Northwood Village is always open to family and friends at 5799 N. Wooster Ave. Ext. NW in Dover. Call 234-801-4041 for a tour or visit InnAtNorthwoodVillage.com