Celebrating 40 years with a bang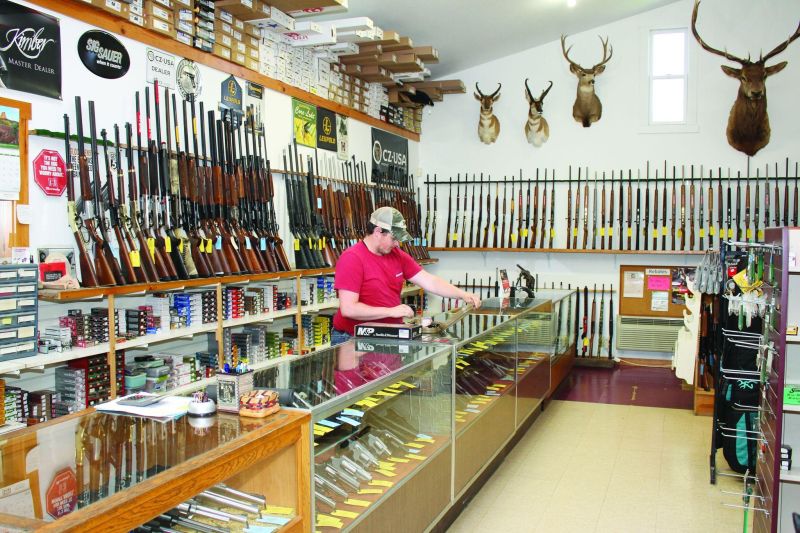 Miller's Gun & Supply is celebrating its 40th anniversary by giving its customers more bang for their buck on Friday, July 12 and Saturday, July 13.
"We started in '79 with practically nothing," said Emery Miller, who owns the store with his wife, Emma.
Back then, the couple had eight to ten guns of inventory. Today that list is around 500. At the time, their only real supplier was Buckeye Sports Supply, a shuttered Canton gun retailer/wholesaler. Before long, word spread, and as deer hunting grew in the area, their share of the market grew. More and more women are entering the sport. Today female customers account for 10 percent of sales on the archery side of the store.
"Things took off when we started operating a deer checking station — you couldn't do it online then," Miller said.
Today the couple has eight full-time and three part-time employees and six children. If you ask Miller what he attributes his success to, he'll tell you it comes from the backing of his wife, his children and the local community.
As a thank you for every year the community has supported the store, Miller's Gun & Supply will give away 40 prizes during its anniversary celebration.
"The grand prize will be a Christensen Arms Mesa rifle and 39 additional prizes including more guns, bows, binoculars, cameras, coolers and more," Miller said.
The real prize will be the last unsold limited-edition Henry Golden Boy rifle, numbered 40/40, that Miller commissioned to mark the store's 40th year.
The store will host factory reps and have extended hours during its anniversary sale on Friday, July 12 from 8 a.m. to 7 p.m. and Saturday, July 13 from 8 a.m. to 4 p.m. The sale includes 10 percent off storewide, excluding guns, bows and safes. There will be lots of other in-store specials as well.
"Before the year's out, we'd like to hand things off to the next generation," Miller said.
Larry, the store's archery manager, and Joe, its firearms manager, hope to build on their father's success.
"We're going to keep growing. We added another fishing aisle last week," Larry Miller said. "Lake Erie's filling up walleye. The fishing up there's as good as it's ever been."
The Millers are inviting the community that's given them support over the last 40 years to come out and celebrate with them as they look forward to the next 40 years.
Find Miller's Gun & Supply Ltd. at 10654 Skyline Drive in Sugarcreek (330-852-0111).Hours are Monday, Wednesday and Friday from 11 a.m. to 7 p.m. and Tuesday from 9 a.m. to 5 p.m. Say hello on Facebook @MillersGunSupply.