Charm Days returns with even more fall fun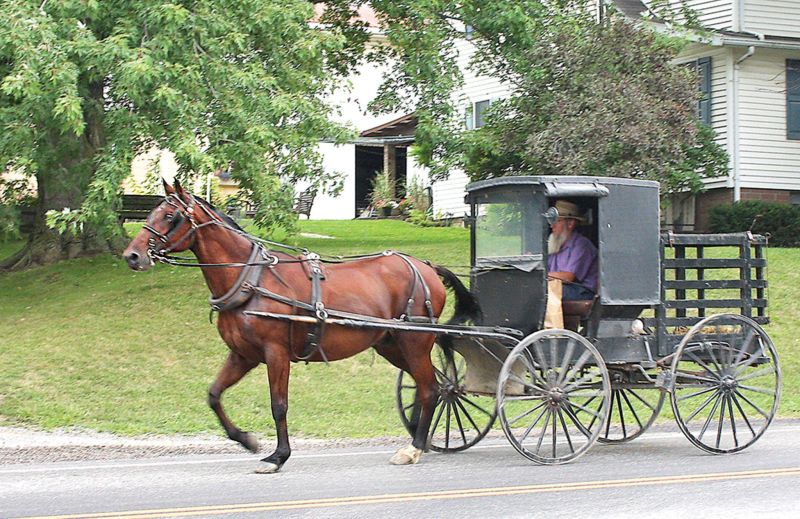 The little town of Charm, also known as "Putch" by locals, delights townies and visitors from across the area during the annual two-day event, which launched in 1984 with just nine participating merchants. Throughout the years, more businesses have become active in the quaint fall celebration, which is held at the school grounds on Route 557 in Charm, just 4 miles south of Berlin. Charm Days is held the second weekend in October to coincide with the changing of the leaves, a stunning display that highlights the beauty of Amish Country.
During the event, thousands of people will flock to the quaint town of Charm, and each and every one will be welcomed with the signature warmth and grace the town is known for.
Charm Days draws people together, particularly families, and an abundance of wholesome, family-friendly activities await.
On Friday, skip supper prep with a visit to the school lunch stand and help support the local school. Nibble on kettle corn or a bag of homemade potato chips and sit under the Big Top while enjoying local entertainment, which starts at 7 p.m. And the Wooly Worm Derby, also held on Friday at 12:15 p.m., is a participants-of-all-ages delight. The derby is a highlight for school-age kids and parents, but it packs fuzzy fun for people of all ages.
If encouraging a wooly bear on to victory isn't your thing, you can pay a visit to the back field, where approximately 50 volleyball teams will compete for charity.
As part of the celebration, an auction will be held on Saturday, starting at 11 a.m. Donated items, like clocks, furniture, quilts, crafts and more, will be up for grabs to the highest bidders. Monies raised will benefit the "Charm Share and Care Fund," which was established to help needy families in the community with unexpected expenses. During the Christmas season, the fund sends gift cards to area widows and widowers and those with disabilities. Bid high and bid often during the auction to help fund this worthy cause. Items are donated from local merchants along with homemade goods from area residents.
Each day during the event, a bake sale is held to also benefit a needy family in the area. Benefit lunch stands, hosted by a local church group alongside members and friends of the recipients, donate proceeds from the sale of barbecued chicken and more each day.
But the community benefits don't end there.
The popular horseback games start on Saturday at 7:30 a.m., a favorite among equine enthusiasts. But don't forget to grab a quick breakfast from the lunch stand first, where Dennis Raber's favorite sausage will be featured.
The flea market stands pull a crowd, and with a 7 a.m. opening on Saturday, you'll need to get there early to find your perfect find.
During the two-day event, area merchants will host their own Charm Days sales, so it's a perfect time to stock up on your favorite items. With every purchase, you'll get a ticket to enter the Grand Prize Drawing, which this year is a whopping $1,500. The drawing will be held under the Big Top tent right after the auction, and you don't have to be present to win.
Charm Days wraps up at 4 p.m. on Saturday.
To learn more about Charm Days, visit the website, VisitCharmOhio.com/events.