Grazing Conference for Dairy brings ag community together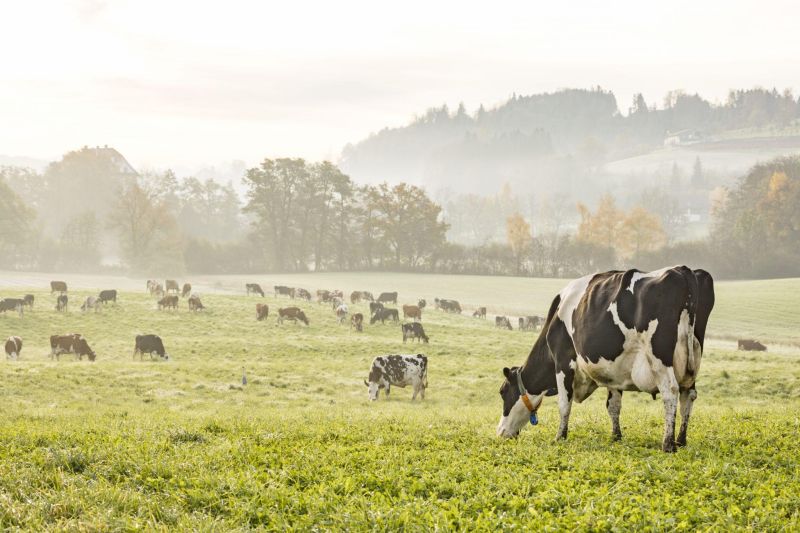 In today's world farming is a tough row to hoe. However, farmers don't have to go through the experience alone, and an upcoming conference in Mt. Hope will provide an opportunity for area farmers to connect, share and learn information that can help them establish better farming practices.
The 19th annual 2020 Grazing Conference for Dairy will take place Jan. 23-24 at the Mt. Hope Event Center.
The two-day event will be packed with activities, information and more with a professional cast of speakers sharing on numerous dairy topics.
The event will be presented by North Central Ohio Grazing Council Small Farm Institute.
"It's about the community of farmers sharing their lives, their experiences and ideas with each other," board member Andrew Coblentz said. "With the number of farms dwindling today, we feel it is important that family farms stand together and share their experiences and work together so we can remain profitable and viable in today's economy."
The conference boasts a number of speakers who will cover a variety of topics in dairy farming, providing information that can be utilized by conventional dairies, low-input grazing dairies, beef and sheep farmers, and organic farmers.
The goal of the conference is to better prepare farmers to keep pace with an agricultural market that is changing almost daily.
"The information these industry leaders will be sharing is invaluable," Coblentz said. "What is so great is that a lot of the information they will be sharing about dairy grazing is applicable to beef and sheep farming too."
Speakers and topics for Jan. 23 will include Kent Solberg with Maximize Returns Through Soil Health/Adaptive Grazing, Dave Brennan with Producing Quality Milk Has Never Been So Important, Doyle Stoller with Maximizing Efficiency and Profitability on Your Farm, and Solberg with Build a Forage Chain with Cover Crops for Dairy, Beef and Sheep.
The Jan. 24 line-up will include Joseph Moyer and John Mark Weaver with Zero in on Performance Through Genetics, Grazing & Quality Forages; Jeff Bewley with Lean Farming; a panel discussion on pasture longevity versus renovation; and Judith Mudrak with an open discussion on quality food for the homemaker, followed by Horned Cows or Not as Mudrak takes people to visit the Ukraine agricultural market. She also will talk about her traditional Swiss farming tour.
While the speakers provide content, board member Dan Gasser said it also is a time of interaction for area farmers to gain insight from their neighboring farmers too.
"It's farmers interacting with each other for two days, which is great, and they also get to interact with around 100 vendors who will be there, so people who come to the event have plenty of chances to learn and grow together," Gasser said.
There is more time to interact during the lunch meal, where everyone meets and eats together.
"Sometimes the take-home of the day comes from the simple pleasure of sitting down to eat with others when farmers share," Gasser said.
According to board member Ivan Troyer, last year's conference focused on the financial aspect of farming while this year is more devoted to helping farmers find ways to overcome difficult times that can accompany the farming industry.
"We felt that was a very important topic to touch on this year," Troyer said.
One way to enhance return in investment will be Solberg talking about cover crop, an integral way to preserve nutrients in the field to enhance grazing pastures.
Coblentz said all of the featured speakers bring their own unique brand of storytelling and knowledge to the show, and all are worth hearing.
The cost for the event is $40 for two days if registered by Jan. 13 and $65 after. One-day registration is $25 if done by Jan. 13 and $55 after. Both include meals.
For more information visit the website at www.smallfarminstitute.wordpress.com. Registration forms for the event can be found on the site by clicking on "upcoming events" and then selecting the highlighted "2020 grazing brochure."
Anyone with questions may call Gasser at 330-347-4308 or email gasserd20@yahoo.com.
Mt. Hope Event Center is located at 8076 state Route 241 in Mt. Hope.