Defenders of potential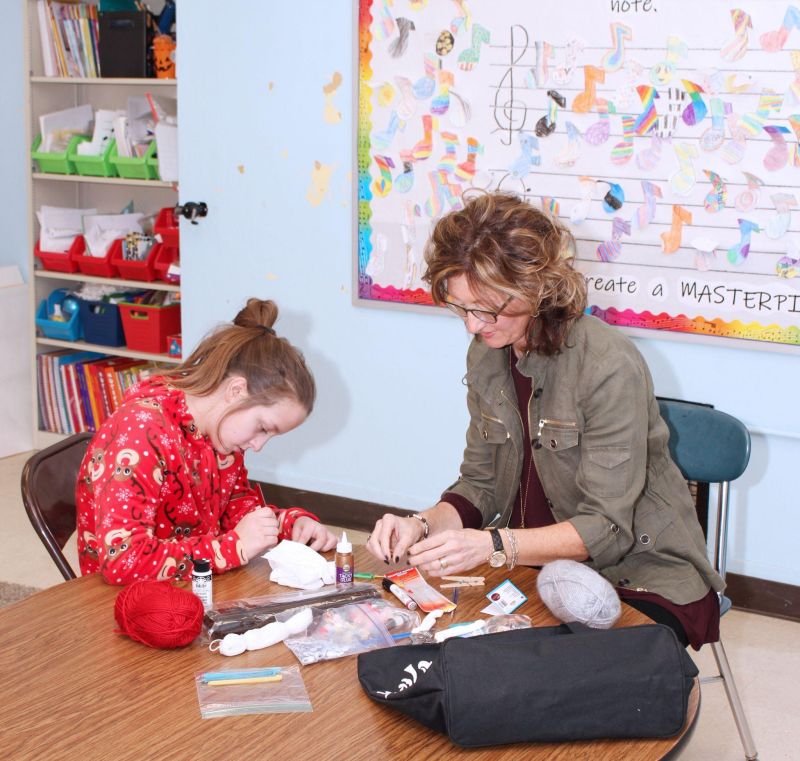 Every child, regardless of his or her social, familial or economic background, has potential. Defending that potential is the mission of Big Brothers Big Sisters of East Central Ohio.
"Our goal isn't to create potential in the children we serve," said Olivia Scally, director of development and marketing for the organization. "We strive to meet children where they are and guard their potential, making it possible for them to realize it on their terms."
With January designated as National Mentoring Month, Big Brothers Big Sisters wants to get the message out that anyone with just four hours a month of available free time can become a "big."

"All 'bigs' are life qualified," Scally said. "Whatever skills you have can be meaningful to the right 'little.' You'd be surprised by the number of children out there growing up without a role model. We have a wide range of kids who come through our doors in need of mentoring. A lot of people think the 'littles' are just kids with problems, but that isn't always the case. Many are living in single-parent homes, are being raised by grandparents, have poor social skills or are living in poverty. It's a mix."
Ten-year-old Olivia Ohler is a perfect example of how mentoring can have an impact. Her "big," Stephanie Honecker, was matched with her in August of last year, and the two quickly cultivated a very special bond.
Olivia's mom is pursuing her degree and busy with school, so she's often stressed about studying and just doesn't have enough available time to devote to her children," Scally said. "Stephanie's children are grown, and she was longing to reconnect with a child again. Since coming together through our program, Olivia has blossomed with self-confidence, and Stephanie feels as though she's gained a sister."
"I have the opportunity to be a part of one very special young girl's life," Honecker said.
Currently there are about 30 kids waiting to be matched with a "big."
"Our volunteers include people who have grown children, who've never had children, college students and seniors. You just have to be 18 years of age," Scally said. "Anyone with love in their heart available to give to a child who might benefit from the strength of a bond created over walks, talks, hiking, biking, volunteering, board games or any other child-friendly pursuit is a good fit. And all mentors have free access to the YMCA to spend time with their 'littles.' You can choose to do whatever activities you like. You don't even have to spend any money. Your gift of time is priceless to the child you create a friendship with."
Supporting evidence suggests kids who participate in Big Brothers Big Sisters benefit by developing improved self-confidence and greater resiliency. They also tend to make better decisions and avoid risky behavior, becoming more productive members of society.
"We provide intense support throughout the duration of the relationship," Scally said. "All mentors are matched with a trained professional mentoring specialist."
As a not-for-profit organization, Big Brothers Big Sisters of East Central Ohio relies partly on the generosity of donors to help keep things running and support programming. So even if you don't have the time available to participate in helping to shape the life of a child, your financial resources are just as valuable.
You can visit the Big Brothers Big Sisters website at Bigs4Kids.com and click on the Donate Now button to generously offer your financial support. You also can make a donation to the program in the form of event tickets, school supplies, gift cards, gas cards, shoes and more. Your contribution will directly impact the children Big Brothers Big Sisters serves in Carroll and Tuscarawas counties.
"The goal is to create lasting relationships," Scally said. "We're a people organization. We literally are people helping other people to connect — and set them up for success."

Big Brothers Big Sisters of East Central Ohio is located at 1260 Monroe Ave. NW in New Philadelphia. The phone number is 330-339-6916, and the website is Bigs4Kids.com. Office hours are Monday through Friday from 8 a.m. to 4:30 p.m. or by appointment.