Doing business for good, doing good for business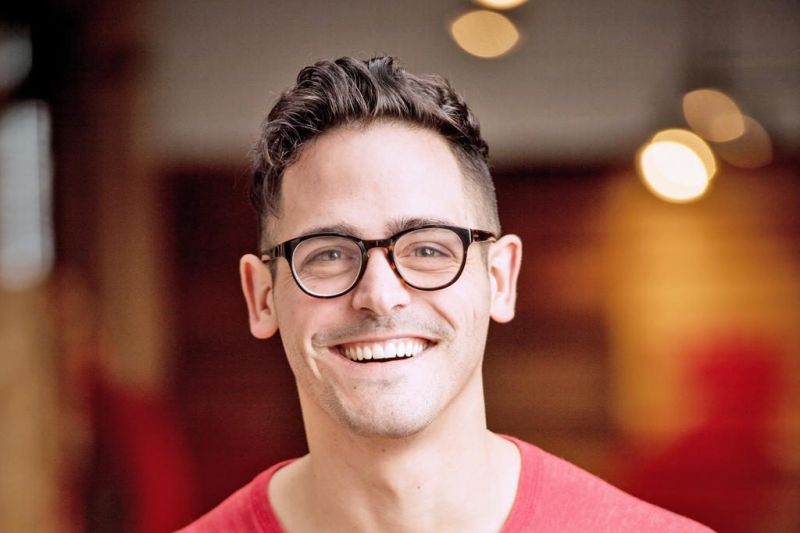 A community series on helping both business and the community through the employment of those who traditionally find barriers to being hired will begin in Wooster on March 5 with speaker Joe DeLoss, the founder of Hot Chicken Takeover in Columbus.
All sessions in the series are free and open to the public and will be held from 7-8:30 p.m. at the First Presbyterian Church in Wooster.
Jeff Campbell of the Catholic Commission of Wayne-Holmes-Medina and an event organizer explained supportive employment of individuals who may traditionally encounter obstacles in obtaining employment can provide a community with a pathway to greatly assist individuals who are in poverty.
"Through a supportive employment approach or alternative employment opportunities such as social enterprises, employees with less work history or coming from challenging experiences are encouraged to regain more stability in their life while, with reasonable workplace support, they have a means to sustain their livelihood, housing, health and well-being," Campbell said. "That combination of rebuilding their life while having the dignity and security of meaningful work is an incredibly important foundation toward a sustainable pathway out of poverty."
The series will consist of three separate events, beginning with the March 5 presentation by DeLoss. Each of the three will offer a different perspective and insight, according to Cameron Maneese, a community volunteer involved with the series.
March 26 will have a showing of an Oscar-nominated short film depicting the launch of a Northeast Ohio restaurant with a staff made up almost entirely of individuals just out of prison.
April 9 will have a session devoted to the how-tos of getting started with supportive employment and entrepreneurship.
The series came about initially to address hurdles that people re-entering the work force after being incarcerated face. "There are so many pieces and parts that they face," Brenda Linnick said. "Being able to get a job is critical." Linnick is with the Wayne-Holmes Reentry Coalition Community Outreach Subcommittee.
As organizers looked at business models employing individuals with obstacles to employment, they discussed DeLoss and his Hot Chicken Takeover restaurants in Columbus.
DeLoss has been wildly successful with his business model of providing supportive employment to people struggling with barriers to employment such as homelessness or previous incarcerations. Once hired, the employer provides a broad umbrella of services to support employees' financial stability, personal growth and professional development.
"With unemployment so low," Susan Figge said, "Joe's is an excellent model for employee retention and is a way to look at people who don't have extensive educational credentials or years of experience and come with nontraditional resumes."
DeLoss said, "Our business and atmosphere are powered with an extraordinary team of women and men, many of whom have experienced adversity in the past and are using Hot Chicken Takeover as a foundation for their growth."
DeLoss said he can't imagine doing anything differently. "Our business is strong because our people are strong." He hopes people will walk away from his presentation with a renewed vision for their own businesses and organizations and that attendees will "appreciate that a criminal record is often about a person's circumstance, not their character."
According to Figge, the committee expects to follow up this series with further presentations and films featuring innovative and financially successful business models that employ and support a variety of groups with employment barriers and contribute to the community as a whole.
"We hope to spark interest in and further exploration of supportive employment possibilities in existing or possible new businesses," Figge said.
"A series like this could continue year after year," Campbell said, "with a focus on different aspects on local poverty."
Locally the organizers hope to see continuing conversations about affordable housing and homelessness including continuing to look at what other communities are doing that bring people together around these issues.
"I have a hope that local businesses and industry will want to come to the table, recognizing that if we could put a strong partnership together of for-profit and nonprofit, creating this kind of model is very doable," Linnick said. "We have wonderful programming in the nonprofit world. We have to stop thinking in silos. We have to take care of the whole human if we all want to be successful."
The events are free and open to anyone in the community. "We hope we get business managers, business leaders, human resource people, really anyone who is interested in learning about new ways to have successful employees," Campbell said. "Additionally we hope to see nonprofit leaders, staff and supporters, community leaders and officials, and people from local foundations. We hope it's a good mix of people."
Linnick described another valuable aspect of the supportive employment model. "Many people think of benefits as costing dollars," she said. "A lot of this is about a different type of support: helping people feel more valued and appreciated. I would venture to say there isn't a business in any of these contiguous counties that doesn't struggle with finding and retaining employees. This is a valuable tool for all employee populations."
Figge emphasized the benefit to business. "This is not just a do-gooder kind of project. These sessions are designed to emphasize the benefits to business. In the long run employee retention and loyalty make for stronger companies."
For more information email Figge at susan.figge@gmail.com or Campbell at jcampbell@ccdocle.org
"In today's world," Linnick said, "people were amazed that federal employees had to go to a food pantry during the government shutdown. So many individuals are one paycheck away from living on the street."
"We think these approaches are wonderfully bipartisan," Campbell said. "These are approaches that can bring everyone together, that build up a great sense of unity and community while doing good both for business and for our neighbors who are struggling."