Embracing faith, hope & room for one more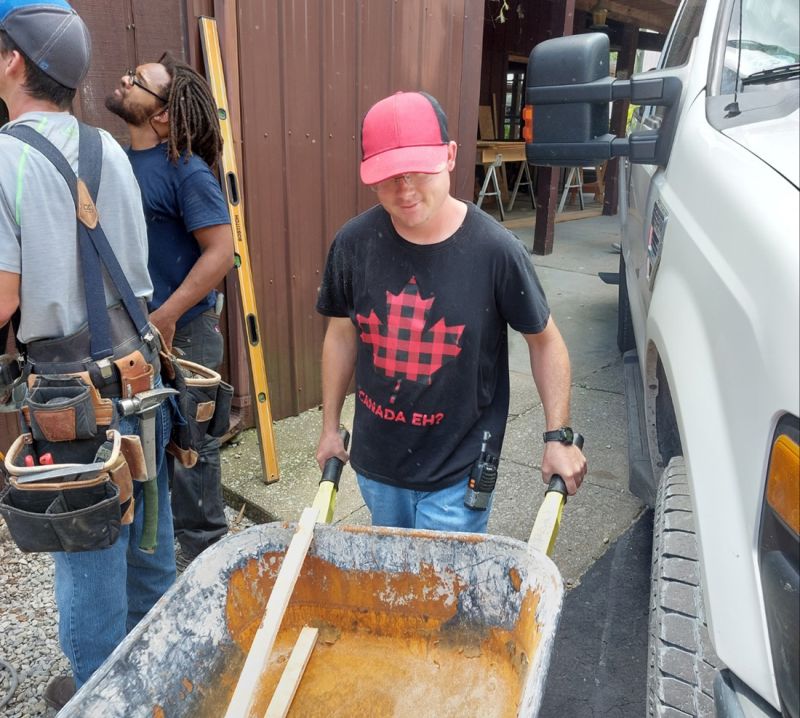 The Galilean Home in Liberty, Kentucky is the result of the love and dedication of its founders, Jerry and Sandy Tucker, who in 1969 created the home with a very simple goal in mind — to help those who need help and love those who need love.
"Jerry and Sandy loved children but were unable to have their own," Galilean volunteer Katrina Yoder said. "They adopted a child with medical needs who had been given up by his mother who was unable to care for him."
Jerry and Sandy then made it their mission to find children all around the world in need of a loving family and bring them into their home.
"After the 9/11 attacks, it became more difficult to travel and bring children home, so the Tuckers relied on referrals from area agencies and other sources to find children in need. Today, Galilean Home is truly a home where 30 full-time residents of all ages and abilities are provided with love, care, medical attention, education, employment and recreation driven by the conviction of 'faith, hope and room for one more.'"
Over the years, Galilean Home has expanded its outreach to include providing a temporary home for babies with incarcerated mothers, Galilean Christian Academy, which provides Christian education to local children, and other ministries serving all ages of those in need.
"I have been volunteering at Galilean Home for the last few summers, mostly working in the Blessing House, where 20 adult residents with varying degrees of special needs live with around-the-clock care," Yoder said. "We refer to these residents as 'kids' because just like all children, they are innocent, lovable and inspirational in their pure joy. It's been an amazing experience."
So much so that Yoder wants to help Galilean Home and their ministry of outreach and aid to people in need. The day-to-day operation of Galilean Home costs money, and as a nonprofit ministry, they receive no federal funding or aid to carry out their mission. Their latest goal is to build a new dormitory for women.
"We now have nine women staying in a crowded dormitory, all sharing one bathroom," Yoder said. "These women are more self-sufficient, are able to care for themselves and many have jobs. They often come to us from homeless or abusive situations and are in great need of help, healing and housing. We are having a fundraiser with the goal of remodeling and expanding their dormitory."
Yoder's grandfather, Wayne Schlabach, owner of X.L. Builders in Fredericksburg, is sponsoring the Galilean Children's Home Building Project Fundraiser, taking place on Friday, Sept. 30 at Heritage Community Center in Winesburg. Doors open at 4 p.m. for a night of family fun.
"Music by Matt & Nimmi Band and County Line Band, food trucks, and a skit by a local youth group will all help us raise money for our new dormitory," Yoder said. "You can also purchase raffle tickets for some great items like an outdoor grill, weed eater, Eurosteam iron and an electric bike.
"A ministry awareness slideshow will provide information about our volunteers and the mission. Galilean Home is always looking for more help. It's a great opportunity for people age 18 and over to get involved in this very worthwhile ministry."
Yoder said she didn't know quite what to expect when she first came to Galilean Home.
"What I found was this group of the most lovable, open and accepting group of people I had ever experienced," Yoder said. "They are pure love. If we could all be more like the people at Galilean Home, the world would be a better place."
Heritage Community Center is located at 3558 US-62 in Millersburg. For information on the fundraiser, call 330-621-8068. Find out more about Galilean Home on their website, GalileanHomeMinistries.com, and check them out on Facebook, YouTube and TikTok. This story has been underwritten by Heritage Community Center.