Equipment rental, no strings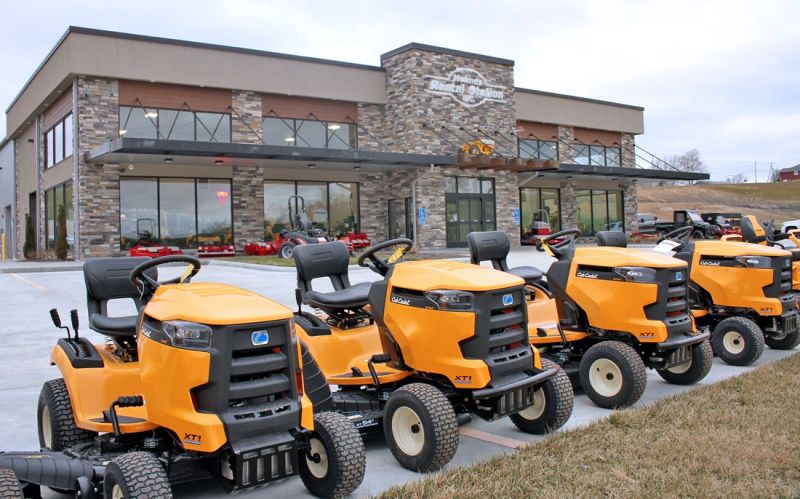 Whether you purchase or rent construction, farm or yard equipment, your spring projects will be a lot easier after a visit to Holmes Rental Station, said Jason Beachy, who owns the family operation along with his brother, Nate.
"'Rental' is in our name, but we also specialize in sales and service of the residential and commercial equipment and tools that make your life easier," Beachy said.
Holmes Rental Station's three locations rent equipment of all sizes, from excavators and lifts to hand-held power tools.
Beachy said he is excited to have added the popular Ventrac brand to its lines of lawn and yard equipment.
"Ventrac is an all-wheel-drive tractor that offers up to 30 different attachments," he said. "It's a very versatile, multi-use tractor that is very good on hills and slopes and can do a lot more than just mow your yard."
The Ventrac tractors, manufactured in nearby Orrville, have a well-established reputation in the area, Beachy said.
Friends and neighbors will be able to see the new line of tractors along with all the other tools and equipment available at Holmes Rental Station during the Spring Open House and Community Appreciation Day, to be held at the Sugarcreek and Millersburg locations on Friday, May 7.
"We're going to serve free homemade ice cream and light refreshments," Beachy said. "It will be a nice opportunity to mingle with people from the community and show them what we have to offer."
The 22,000-square-foot Sugarcreek store will celebrate its second-year anniversary after opening in February 2019. The Beachy family has provided equipment and tools to the community since Jason Beachy's father, Henry, started the business 24 years ago. Jason and Nate Beachy now run the stores following their father's recent retirement.
"We're now a second-generation family business, and our reputation for attentive, helpful customer service will continue," Jason Beachy said. "Our customer experience is the main reason we've grown so quickly over the years. We like to make it a very pleasant experience to work with us, and we have a full team of staff and people here who will take care of whatever our customers need."
Holmes Rental also offers delivery and pickup service.
You can see what the Holmes Rental Station Sugarcreek store has to offer by visiting the Spring Open House on May 7 at Route 39 Northwest. You can learn more about Holmes Rental Station by visiting HolmesRentalAndSales.com or by calling 330-852-3600. Holmes Rental's Millersburg store is located at 1492 S. Washington St. This story has been underwritten by Holmes Rental Station.