Escape: Ohio ranks fourth in the country for human trafficking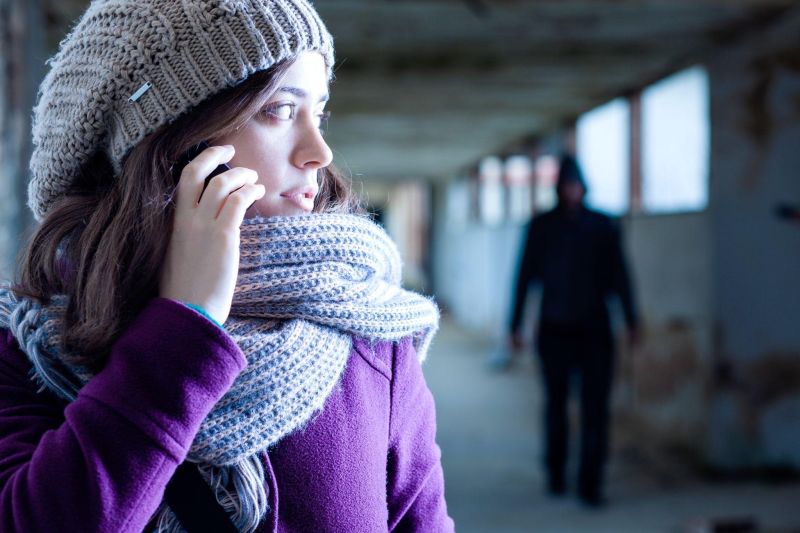 Slavery still exists. While the approach human traffickers take to ply their evil trade is more subtle, it's no less brutal. It's up to each of us to protect ourselves, our families and our communities — when the time has come to meet this insidious enemy head-on.
"I want people to refuse to become a victim," said Drew Nowlan, owner of Victoria Tactical, a Millersburg-based company that specializes in personal security. "That means I want them to be more prepared in both their skill set and their mind-set. Just because we think it's not happening in our backyard doesn't make it the reality of our world."
According to a recent National Human Trafficking Hotline report, Ohio ranks fourth in the country for human trafficking. The state's highways, railways and waterways are links in a chain that spans the country. Ohio is a hub for human trafficking.
People don't have to be forcibly moved from one location to another to be a victim of human trafficking. They can fall prey in their hometowns. It can happen anywhere, and the lure of the internet has made the world that much smaller.
Escape & Evasion 101
Escape & Evasion 101 is a one-day course intended to give participants a heads-up to the threats that exist around them and teach them the skills they need to master the basics in the event of a worst-case scenario.
"We preach prevention but prepare students for the worst," Nowlan said. "We train under stress, so we'll perform better under stress. One of the first things I tell my students is that in times of stress you'll never rise to the occasion; you'll always fall back on the highest level of training that you've mastered."
Escape & Evasion 101 is $100 and includes lunch. Similar courses can run from $400-$600. Nowlan hopes that his efforts will pay off in a stronger community — a community inoculated against the epidemic of human trafficking plaguing the country.
"We wanted to make the class affordable for the single mother across the street," Nowlan said. "Helping that one person, in the end, helps everyone. A stronger community is harder to exploit and less of an area of opportunity for human traffickers."
In addition to Escape & Evasion 101, Victoria Tactical's roster includes Dynamic Pistol Training and a week-long advanced Escape & Evasion course.
"Escape & Evasion isn't just for women and children," Nowlan said. "It's not just for human trafficking. Otherwise, the military wouldn't teach SERE (Survival, Evasion, Resistance and Escape) courses."
The Right Gear
Victoria Tactical also is an outfitter for everyday carry (EDC) gear and stocks flashlights from Olight including the 3-1/2 inch I3T-EOS, which fits in a pocket and packs 180 lumens. (A lumen is a unit of brightness that equates to the intensity of light from a single candle.)
In recent years, interest in emergency preparedness has increased, and EDC blogs and websites have become a smorgasbord of spectacle for enthusiasts. Pocket dumps posted online show the vast array of items that can be carried on an individual's person every day to grapple with life's everyday problems and not-so-everyday problems.
"The one item I recommend everyone carry is a tourniquet," Nowlan said. "When there's a fire, you need a fire extinguisher, and when, God forbid, someone gets hit by gun fire, it's the one item you're going to need to stop the blood flow. On our website we carry the C.A.T. tourniquet by North American Rescue. All the items we carry are top-tier. But at the end of the day, you can have all the coolest gear in the world, but without training it's not going to do you any good."

Victoria Tactical LLC's mailing address is PO Box 84, Millersburg. For more information call 330-217-0711.

Put yourself to the test. Don't let yourself or anyone you care about become a victim. Get educated and engaged with Escape & Evasion 101. To sign up, set your sights on VictoriaTactical.com.