Extending the hospice reach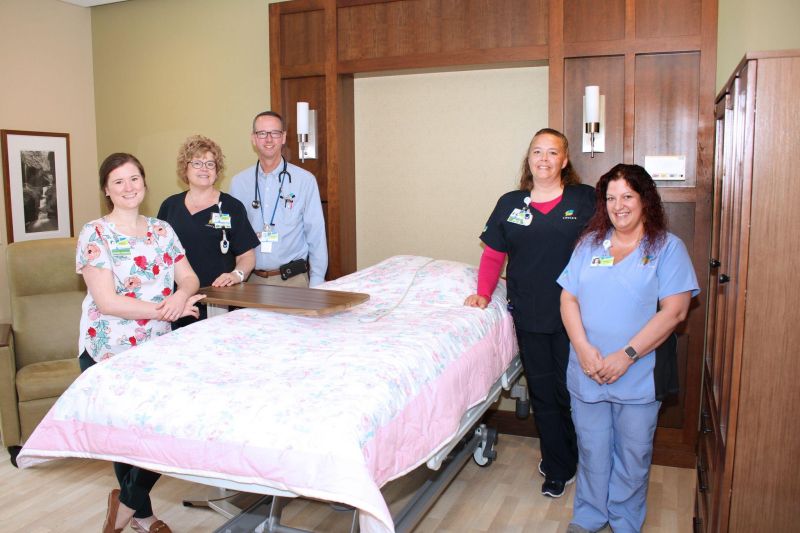 The hospice movement was founded on the concept of neighbors caring about neighbors, said Kurt Holmes, executive director of LifeCare Hospice, in Wooster.
On Friday, June 21, you will have an opportunity to help your neighbors while enjoying a fun and delicious dinner. That's when the Amish Community will host a Haystack Supper and auction to benefit its Amish Care Fund. The fund covers out-of-pocket expenses to allow Amish patients to receive hospice care at home, surrounded by family.
The Haystack Supper and auction is open to all. Donations will be accepted at the door.
"Every dollar that is generated will help somebody pay for their bills," said John Miller, a LifeCare board member and liaison to the Amish Community.
At any given time, Miller said, between 20 and 25 Amish patients are in home-based hospice through LifeCare.
"The idea is that a patient at the end of life is able to make choices that keep them in the community and the home setting where they want to be," said Holmes. "We provide the medical equipment, and they get in-home support from nurses, social workers and chaplains. One of the things the Amish Care Fund does is to take away the family's worry about whether they can afford to pay for that care at the end of life."
The Haystack Supper, to be held at the Mt. Hope Event Center, in Mt. Hope, will feature a build-your-own-plate supper with crushed crackers, rice, taco-seasoned ground beef, shredded cheddar cheese, lettuce, tomatoes, onions and green peppers topped with warm cheese sauce, sour cream, taco sauce, sweet and sour dressing and crushed nacho cheese-flavored tortilla chips. The auction will feature about 200 items donated by local businesses, including quilts, household items and lawn and garden tools.
Carry-out begins at 3:30 p.m. with supper at 4:00 p.m. and the auction following at 6:00 p.m.
The Amish Care Fund is mainly funded through contributions from nearly 300 local Amish churches. The Haystack Supper intends to supplement the funds raised by the churches.
"The way this community steps up to support its neighbors who are in home hospice is unique on a national level," Holmes said.
The Mt. Hope Event Center is located at 8076 State Rt. 241, in Mt. Hope (Millersburg by GPS).

LifeCare Hospice is a community-based, not-for-profit hospice that serves patients and their families in Ashland, Holmes, Medina and Wayne Counties. You can learn more about LifeCare Hospice at LifeCareHospice.org or by calling 330-264-4899.