Find your perfect fit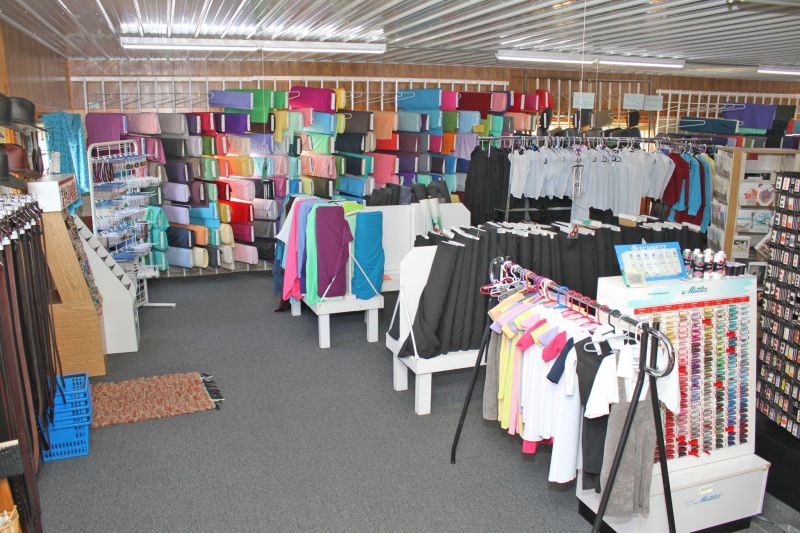 With fewer women today making their own, properly fitting black bonnets have been increasingly difficult to find, said Fannie Erb, owner of Fannie's Sewing, Fabric & More in Sugarcreek.
Not any longer.
That's because Erb said she has increased her staff of bonnet makers to keep up with the growing demand.
"We emphasize a comfortable fit that will not wrinkle or crush the covering beneath," she said. "We learned the art of bonnet making from an expert who made bonnets for us in the past but left to concentrate on making coverings. Because of the great need for black bonnets in particular, we have begun to carry them again."
Bonnets, Erb said, need to fit properly to be comfortable and to stay in place.
"People who used to make their own have been complimenting us on our black bonnets and how they are just like homemade," she said. "We make them with the best quality supplies because a bonnet should last forever."
On Mondays, a specialist is available to help customers put bows and ribbons on their coverings and bonnets.
Fannie's is the largest covering and bonnet retail shop in the area. In addition to bonnets, the shop offers an ample selection of coverings, fabrics and made-to-fit church coats, along with leather belts and hats, herbs and vitamins, and many interesting gift ideas.
"We carry a lot of items in stock so that our valued customers are able to view many different options," Erb said. "We go above and beyond to be sure that our customers get exactly what they want. If it isn't something we have, we'll get it."
That includes the perfect fabrics for wedding dresses.
"We have wedding sample books with the latest fabrics available," Erb said. "We will be happy to sit down with people in the shop and help them choose a fabric. Or people can take a sample book home to go over with their partner or their family."
Fannie keeps a particularly abundant supply of vitamins, herbs and essential oils in stock during the winter flu season.
"We want to help keep our customers healthy," she said.
The shop also does matting and framing.
Fannie's Sewing, Fabric & More is located at 3090 PR 6001 in Sugarcreek. You can call the shop at 330-852-2221. Store hours are Monday from 7:30 a.m. to 7 p.m., Tuesday through Friday from 7:30 a.m. to 5 p.m. and Saturday from 7:30 a.m. to 4 p.m.