Free livestock show clinic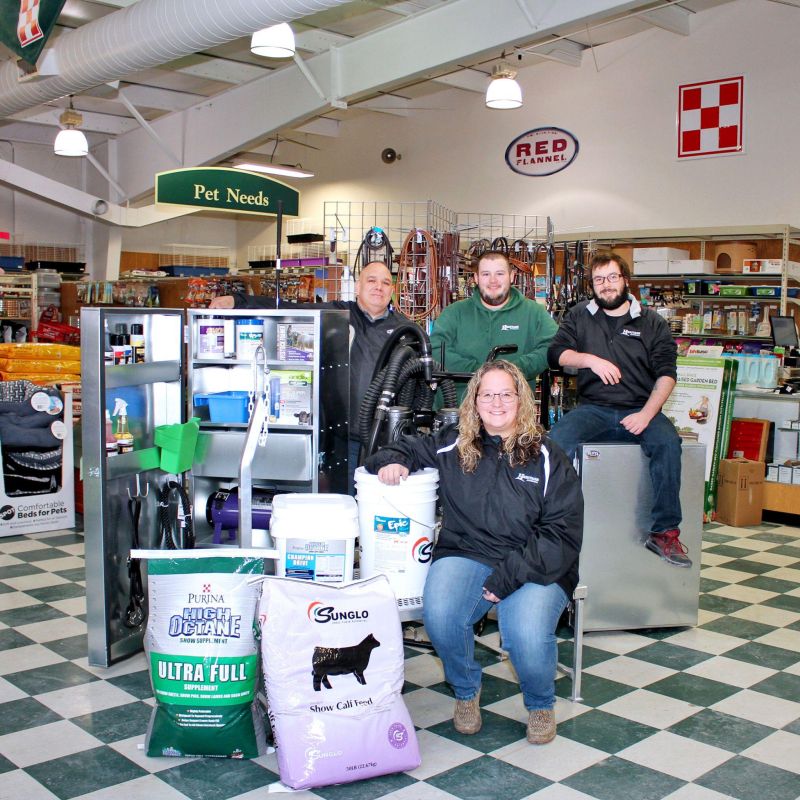 You can buy the best show feed for your livestock, but if you don't use it right, you may not get the results you hope for, said Dave Miller, manager of Heritage Country Store in New Philadelphia.
"It's not what you do in the ring that makes the difference," Miller said. "It's what you do at home in the barn in preparation for the show ring that makes all of the difference."
That's why Heritage will host a special livestock show clinic on Saturday, March 9, starting at 9 a.m.
"There is not another free clinic like this around the area," Miller said. "We will talk about the fundamentals of proper preparation of livestock. We will cover how to care for your animal from the time you pick it out, to when you get it home, up through the time you go to the county fair and get it sold. We'll have specialists here to give educational sessions about beef, hogs, lambs and goats, and we'll have nutrition specialists from both Sunglo and Purina. My goal is that the attendees leave here with a wealth of knowledge with answers to all of their questions about how to achieve success at shows."
The clinic will be segmented by type of livestock with hour-long sessions inside the store.
The event also will include food, beverages, raffles and door prizes. Livestock supplies from Weaver Leather and Sullivan Supply will be among the raffle items.
"We did our first livestock show clinic last year, and the response was phenomenal," Miller said. "Right away people were asking us when we are going to do another one."
Last year's event, which drew almost 300 attendees, was prompted by Heritage taking on the Sunglo product line.
"This year we're going to have representatives from both of our show feed lines — Sunglo and Purina — which is unique," Miller said. "They will talk about how the various feeds work and at what stage of the game to use which feeds to optimize the growth and health of the animals."
Educational sessions will feature experts who have had long histories of success in the show ring.
Expertise, Miller said, is one of the things that sets Heritage Country Store apart from some other feed and livestock retailers.
"We love to answer questions," he said. "If we don't know the answer, we'll find it for you. I have friends from all over the state who are experts on cattle, hogs and all different species. Customers are often impressed by the time we take to track down the information they need."
Miller became the manager of the store in July 2017. A lifelong resident of Tuscarawas County, he, his wife and three sons raise sheep.
"I have a passion for watching my children and other young members in the 4-H community succeed in the show ring," Miller said.
Outside of work, he has served as a member of the Tuscarawas County Market Committee, is a 4-H advisor and serves on the Tuscarawas County Fair Board.
Along with feed, Heritage offers a wide variety of farm and home goods including gates and other livestock equipment, pond equipment, lawn and garden supplies, deer products, animal health supplies, and bee and bird supplies. The store recently added a full-service propane filling station.
Here's the schedule for the livestock clinic on Saturday, March 9: beef from 9 to 10:30 a.m., hogs from 10:30 a.m. to noon, and lambs and goats from noon to 1 p.m.
You can visit Heritage Country Store's Facebook page @heritagecooperative for event updates and information about show clinic day sales. Heritage Country Store is requesting attendees to RSVP by March 4 by calling 330-339-1062.
Heritage Country Store is located at 1062 W. High Ave. in New Philadelphia. You can call the store at 330-339-1062.