Fresh eats and specialty meats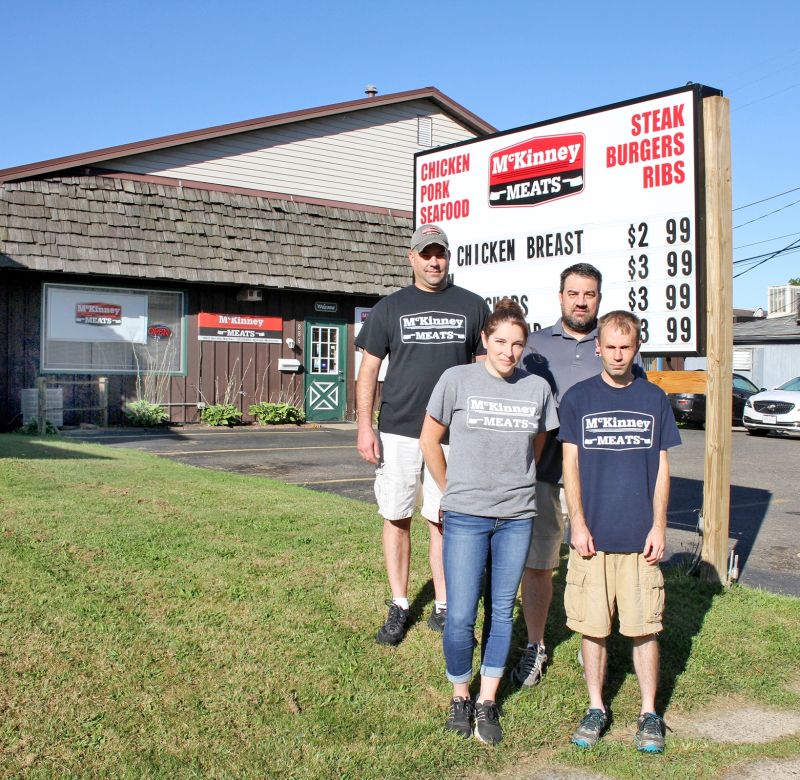 McKinney Meats is a full­-service butcher shop and a full-service deli. That means it has all the best ingredients needed - like the freshest cuts of meat - to create meals that are as close as possible to homemade.
"We pride ourselves on quality and great customer service," said Chuck McKinney, co-owner of McKinney Meats in New Philadelphia.
As a locally owned butcher shop, McKinney can accommodate special orders and offer some unique products that may not be found at chain retailers - like buffalo and elk meat, McKinney said.
"New York Strip is one of our best sellers, and our fresh ground beef is a favorite, too," McKinney said. "We're also well known for our potato salad and macaroni salad."
Many recipes can be enhanced with special sauces and rubs from J &D Seasoning, another local business that is co-owned by Chuck and Lisa McKinney.
Since McKinney and his wife, Lisa, purchased Miceli's Quality Meats two years ago, the couple has worked hard to blend new technology with old-fashioned, neighborly service to make high-quality, precooked meals conveniently available.
"Online ordering makes it so easy for folks who are single, seniors who live alone, or the mom and dad who are busy working and driving their kids around to all their activities," McKinney said. "And they don't have to resort to fast-food chains."
Your online order - whether it's meatloaf and cheesy potatoes, a steak dinner, pasta or a sub sandwich - will be ready for pickup in as little as 20 minutes. Or it can be delivered right to you.
"During lunchtime, people can quickly pop in and grab a sub with the best quality meats that we slice right in front of them," McKinney said.
McKinney's newly revamped website, McKinney said, is geared toward making dinner simple. Along with precooked meals, orders can be placed for meats, cheese, seafood and a variety of other products. McKinney's online blog offers some fabulous recipes, like Crock Pot caramel apple pork chops and jalapeno chicken breast.
"As a local, family owned business, we feel that we are more a part of the community," McKinney said. "When you support local business, you're supporting your neighbors."
McKinney Meats offers catering for gatherings from business meetings to personal parties.
You can place an order or learn more about McKinney Meats at McKinneyMeats.com. You also can keep up with the latest dealers at Facebook: @McKinney Meats. The shop is located at 886 E. High Ave. in New Philadelphia. You can call McKinney Meats at 330-339-6603.