Funding Hope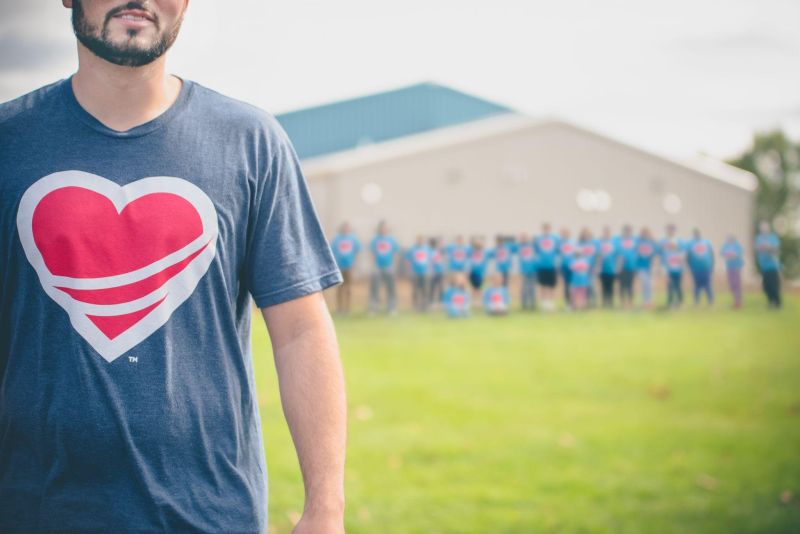 Five seconds of abuse can change the trajectory of a child's life, said Kevin Hewitt, president and CEO of Christian Children's Home of Ohio in Wooster.
"Unfortunately for our kids, the abuse has been a lot longer than five seconds," Hewitt said. "Our goal is to redeem that time and give kids hope for the future and an understanding of their true worth."
For 50 years, CCHO has offered a safe environment where abused and neglected children can find healing, discover hope and experience unconditional love.
In June the organization will celebrate its 50 years of service with a series of events culminating with its seventh annual Great Grill Off — a scrumptious competition among some of the area's finest slider chefs to be held on Sunday, June 9, starting at 12:30 p.m. on the CCHO campus. Donations will be accepted at the gate.
Last year the event drew around 1,200 hungry guests in precarious weather. This year the CCHO staff is prepared to handle as many as 2,000 people, Hewitt said. The kid-friendly festivities will include inflatables, carnival games with prizes, an obstacle course, hay rides, face painting and tours of the campus, including the One Heart Stables and CCHO's new Leadership & Recreation Center. A bake walk featuring sweet treats is a new addition this year, as is a basketball shooting contest that will award the winning hotshot $500.
"The grill teams are from local restaurants and other local businesses," Hewitt explained. "Guests will get to vote for their favorite sliders."
Hot dogs, side dishes and ice cream also will be served.
Hewitt said it will be an opportunity to show off what's happening on the CCHO campus and in its family of ministries.
"Through our children's residential treatment center, foster care services and Christ-centered counseling, our family of ministries meet the diverse needs of hurting people with behavioral health services that transform lives, families and communities," said Jamey Codding, CCHO's marketing and communications manager.
Residential care at CCHO is designed to meet the mental, emotional, physical, recreational and spiritual needs of each child, partly through a variety of therapeutic approaches like equine-assisted therapy, art therapy, group therapy and certified trauma therapy. CCHO also offers foster care and adoption services.
"Our residential program includes five cottages on campus for children who experienced trauma that is extensive enough that they are unable to remain with their families at this time," Hewitt said. "Our foster care program is for kids who may not need the structure of the residential program but have the need for an out of home care placement. We're blessed to have families throughout Northeast Ohio that care about kids and love them enough to open up their homes to those who have experienced at least some level of trauma."
Encompass Counseling for children, adults and families, Hewitt said, is the fastest growing part of CCHO's services.
A ribbon-cutting ceremony for the Leadership and Recreation Center on Friday, June 7 will begin a weekend of celebrating CCHO's 50th anniversary. A benefit dinner will be held on Saturday, June 8. Ticket sales have closed for the dinner. The Great Grill Off will conclude the celebration.
The Leadership and Recreation Center, Hewitt said, was made possible by a donation from a previous Great Grill Off attendee.
"The donor noticed that we didn't have an indoor recreation area," Hewitt said. "We're blessed to have 165 acres, so there is a lot to do outside. But for much of the year, we can't be outside, so this is a wonderful addition to our campus."
Fifty years ago, CCHO began with one married couple who provided a place of safety for three to five children at a time. Today, the family of ministries regularly serves more than 1,000 children and adults each month.
"I often wonder whether our original founders could have imagined what we have grown into," Hewitt said. "I recently asked that question to the daughter of one of our founders. After thinking for a moment, she replied that, yes, she thought her dad did envision the number of lives our organization would impact."
Christian Children's Home is located at 2685 Armstrong Road in Wooster. You can find more information about CCHO and the Great Grill Off at CCHO.org or by calling 330-345-7949.