Fundraisers and frypies are a perfect fit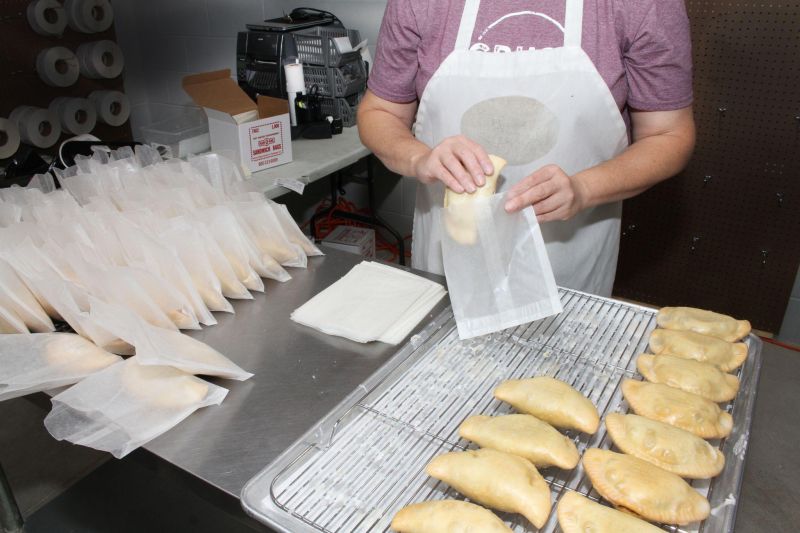 A new wholesale bakery partnered with Boyd & Wurthmann has got the goods — fry pies and granola bars. Fundraisers have a chance to get in on the ground floor of the iconic restaurant's storied past.
A Berlin mainstay since 1938, Boyd & Wurthmann has been a place where stories are swapped over a cup a coffee, where business is buttoned up over a booth and where the locals drop in for a bite to eat.
Over the years, after a taste of one of Boyd & Wurthmann's famous homemade pies, the number of fans have grown. Today, Boyd & Wurthmann is the talk of the town with tourists too.
"We wanted to expand on the Boyd & Wurthmann name," general manager Benson Beachy said.
Last year Beachy, the son-in-law of the owner of Boyd & Wurthmann, Dennis Mullet, bought Crust Baking Co. and moved it into the lower level of a building not far from the restaurant.
"With the addition of Crust Baking Co., we'll consistently be able to deliver the high-quality products Boyd & Wurthmann is known for," Beachy said.
For the time being, Crust Baking Co. is a wholesale business that offers two products — fry pies and granola bars.
"The dough is made fresh daily, and the filling is made fresh daily," Beachy said. "They're good products with healthy profit margins for groups doing fundraisers."
Beachy will even sweeten the deal with a discount for fundraisers. Crust Baking Co. has 28 flavors of fry pies including the favorites — apple, cherry and black raspberry.
"We got some cool seasonal ones like raspberry lemon, strawberry lemon and pumpkin," Beachy said.
With all that gooey goodness folded inside sweet fried dough, perhaps that's a reason they're popular with fundraisers.
"They're great warmed up in a microwave with a scoop of ice cream. We even have a buckeye fry pie," Beachy said. "Around here, we grew up on them."
Fundraisers also can raise the bar with granola bars. Crust Baking Co. carries seven flavors. "We just introduced a smores granola bar that has molasses and marshmallows in it, and it's become an instant classic," Beachy said.
Fundraisers should get them while they're hot. There are plans to open a store stocked with fry pies and granola bars inside Boyd & Wurthmann within the next few years. According to Beachy, "There are more exciting products coming soon."
Get the goods and raise the bar at your group's fundraiser. Call Crust Baking Co. at 330-893-3287 or email bwbakeryorders@gmail.com to find out more.