Get in the swim of things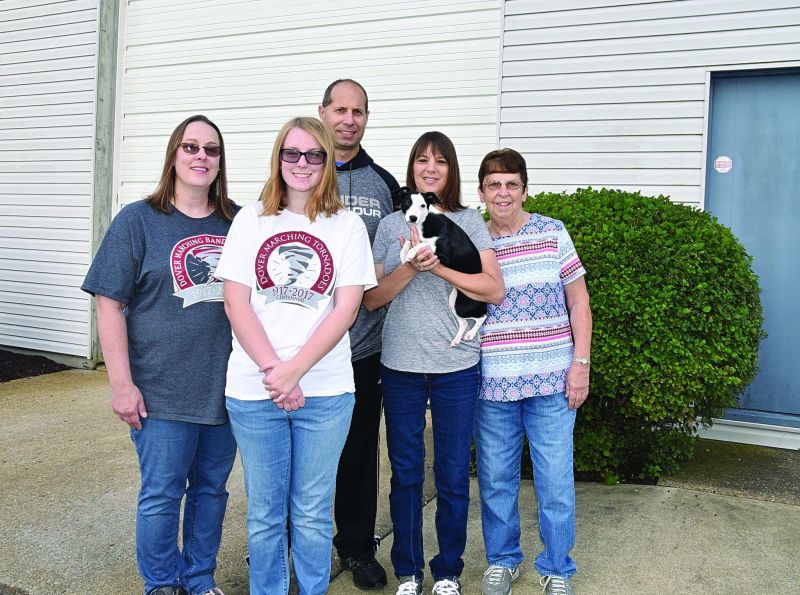 The joy of a refreshing swimming pool on a sizzling summer day begins when a customer makes his or her first springtime visit to Kelly's Pool Place.
"Being a small, locally owned business, my customers aren't numbers to us," said Kelly Bouscher, owner of the family-owned pool and supply shop. "They're friends, and their happiness is very important to me."
The welcoming atmosphere of Kelly's reflects the familiarity of family ownership, which Kelly said isn't so apparent in large retail chains.
"My mom works here, and some of our customers actually call her 'Mom,'" Bouscher said. "You hear them walk in and ask, 'How's Mom today?'"
Kelly's Pool Place carries a full line of above-ground pools, liners, accessories, toys, chemicals and other supplies that help to make pools fun, healthy and as hassle-free as possible throughout the swimming season.
"We offer free water analysis to our loyal chemical customers," Bouscher said. "We believe in treating our customers the way we would want to be treated — with honesty and always with a smile."
Bouscher and her husband, Michael, got into the pool business in 2006 after they bought the already popular Lewis Pools & Supplies from Bob and Kathy Lewis.
"They are like family, and Kathy took a lot of time to teach me all about the pool business when I worked for her in the store," Bouscher said. "They often talked about us buying the business, and finally, we did. I had worked in retail management all my life, so it was a perfect fit, and we had the opportunity to carry on the tradition of the store's family ownership."
"Our staff is not only friendly, but also very knowledgeable," Bouscher said. "From water testing to helping with product selection, we do whatever we can do to make sure our customers get the most enjoyment possible out of their pools."
This month when Kelly's Pool Place opens its doors for the season, it will add a new aluminum pool to its existing selection.
"We have round and oval pools, some with steel walls, and some with resin tops that resist rusting," Bouscher said. "Our new aluminum pool is another exciting option."
Kelly's offers professional installation and liner replacement on all their pool models.
The shop also features the GLB brand of pool chemicals.
"There's only so much time in Ohio's swimming season, so I recommend getting an early start so you can enjoy your pool as long as possible," Bouscher said. "Even though most people don't open their pool until Memorial Day, it's a good idea to start rounding up all the chemicals and supplies you're going to need. That way you'll be ready for an efficient opening when the time comes."
That's why Kelly's Pool Place will hold its annual two-week Chemical Sale beginning on Monday, April 29.
"During the sale we offer discounts on all our pool chemicals, so it's a good time to stock up and save for the season," Bouscher said. "Even though your pool isn't open yet, it's wise to take advantage of the discount prices."
On the final day of the sale — Saturday, May 11 — Kelly's Pool Place will host an open house and pizza party.
"We'll have a chemical specialist who will be able to provide tips and answer questions about maintaining a clean and healthy pool," Bouscher said. "It's important to keep your pH at the proper level and all of your chemicals balanced, not only to keep your water crystal clear, but also to make sure that it's safe and healthy for your swimmers."
Kelly's Pool Place, 2354 state Route 516 in Dover, located just behind Henry Heating and Cooling, is open late April through October. Learn more about the shop's products and services at KellysPoolPlace.com. You can call the store at 330-364-3870.