Girls' Night for Good to benefit domestic-violence victims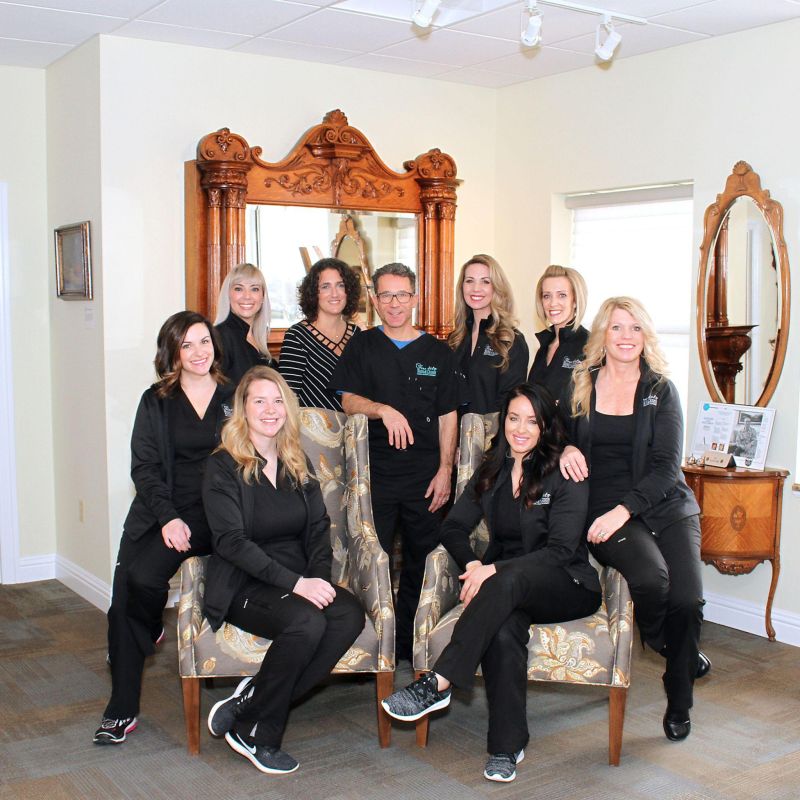 Girls' Night for Good, hosted by Fine Arts Skin & Laser Center in Dover, has helped a new program at Harbor House raise funds beyond expectations. A New Haven, which is a program assisting domestic-violence victims begin new, independent lives, was launched one year ago. Beginning with initial donations raised in March 2018 at the very first Girls' Night For Good, A New Haven has raised more than $10,000 in monetary donations alone. Now Girls' Night For Good 2.0 is set for Thursday, March 14 from 5-8 p.m. at Fine Arts Skin & Laser, and organizers are hopeful donations will continue the remarkable trend.
Girls' Night For Good 2.0 will offer a sampling of extreme pampering experiences for area ladies with participation by numerous area businesses.
"I know every person who came out last year had a fantastic time," said Tiffany Luc, practice manager and marketing director at Fine Arts Skin and Laser. "I know there were 75 or more women here, and I hope we double that this year."
The success of the initial event is all the more amazing given last year's evening was assembled in a very short period of time. "I think we put that all together in a month or less," Luc said.
Fine Arts Skin & Laser is the practice of Dr. David Hartman, MD, FACS.
The free event — freewill donations are accepted and encouraged, but there is no ticket charge — will offer food, makeovers, fashions, hairstyling and more. Free registration is at eventbrite.com. Donations may take the form of personal-care items, household goods or cash. New bedding, towels and other such items are always needed at Harbor House.
Funds raised at Girls Night For Good 2.0 benefit Harbor House Domestic Violence Shelter, a division of Tuscarawas County Personal and Family Counseling Services.
Participating in the fundraising event will be Park Street Pizza, Breitenbach Winery, Liv Calm Massage Services, Shy Cellars, The Head Shop, live music by Ren Rocks and several other businesses. Andreas Furniture of Sugarcreek is a major partner in the event this year, as well as a key partner in the New Haven program. Andreas will bring chairs and accessories to offer as part of a silent auction as well as coupons for those in attendance.
A New Haven was conceived in 2018 to help answer a need at Harbor House: assisting women who were beginning new lives by helping provide items to set up a household from scratch after successfully leaving an abusive domestic environment. Though Harbor House maintained a small cache of donated lamps, small appliances, furniture and bedding, there was a need for a more steady supply of such things in good condition. With a successful launch at the first Girls' Night For Good event, enough money was raised to get started, and a family was aided immediately in beginning a new life. Since that beginning, other organizations and further donations have helped keep the program going.
Evelyn Steele, donations coordinator at PFCS, said Andreas Furniture also has donated nearly $12,000 worth of gently used or new furniture items.
"A New Haven is an all-volunteer initiative and community-service program for transitioning clients if funds are available. This partnership with Andreas has allowed monetary donations to stretch beyond what we ever thought possible," Steele said. "In the last year, since the launch of A New Haven, two individuals and three families have been helped as they transition to life on their own. Before the program we'd hoped to be able to provide at least a bed and a sofa to get people started. Then we'd try and provide sheets, towels, some dishes — the basics. Because of the help provided by Andreas, we're able to help provide a little more and address some of the wants people have that are unique to them."
The great benefit, Steele explained, is less tangible than material goods. "It helps give people courage. They might have believed they could not start over, that they would have nothing to begin a new life. But they realize that they can do this, that they can begin a new life on their own. This community has been amazing in supporting that effort."

Fine Arts Skin & Laser is at 335 Oxford St. in Dover. The website is at fineartsskinandlaser.com.
Harbor House's 24-hour hotline is at 330-364-1374.