Grants available to assist Tusc Co small businesses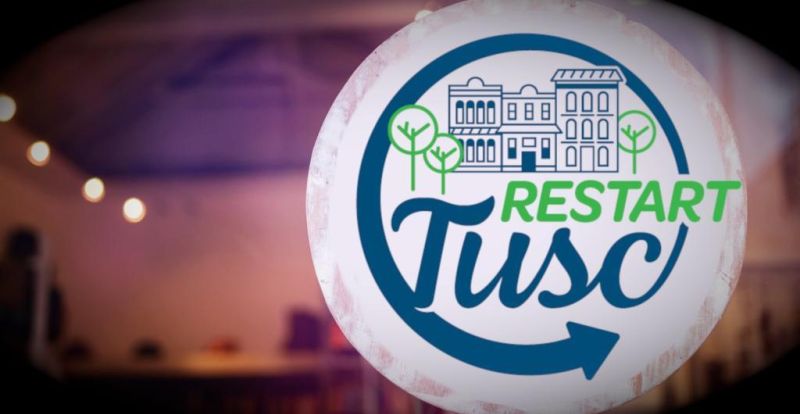 The grant application period for Restart Tusc is now open. Applications can be found on the Tuscarawas County Economic Development Corporation's website at www.tuscedc.com/restarttusc.
Restart Tusc is an initiative designed to provide grant dollars to businesses in Tuscarawas County with 20 or fewer full-time employees and will be administered through the Business Factory and the TCEDC.
Grant recipients will receive $1,000-$5,000 to assist with costs related to personnel, inventory and marketing needs. This a second round of applications taken since Gov. Mike DeWine authorized restaurants, hair salons and entertainment venues to reopen.
On April 29 the Tuscarawas County Commissioners approved a $20,000 contribution to Restart Tusc.
"We are pleased to invest $20,000 to the Restart Tusc initiative, and helping local small businesses in the area is something that will benefit our entire county," Commissioner Al Landis said. "Making sure local small businesses continue to operate throughout this crisis is critical to our community, and we are grateful and proud to see so many generous organizations, agencies, foundations and individuals contribute dollars to this initiative and help our small businesses right here in Tuscarawas County."
"The financial commitment we made represents not only our hopes that these monies generated by Restart Tusc will go directly to those businesses that could use this support in these vulnerable times, but also that it is an investment geared to generate future growth within Tuscarawas County," Commissioner Joe Sciarretti said.
More than $96,000 has already been raised from a variety of community partners including individuals, government, nonprofit organizations, economic-development agencies, businesses and local foundations.
"This is another example of great teamwork that we have here in Tuscarawas County when a group of individuals and organizations come together to address a specific need in our community," Commissioner Chris Abbuhl said. "The COVID-19 emergency has hit our county hard; however, we are all doing our best to combat this pandemic, and this is one way we can help our small businesses."
For more information on Restart Tusc, visit www.tuscedc.com/restarttusc or search Restart Tusc on Facebook.