Holmes Redimix hosts its second annual Customer Appreciation Day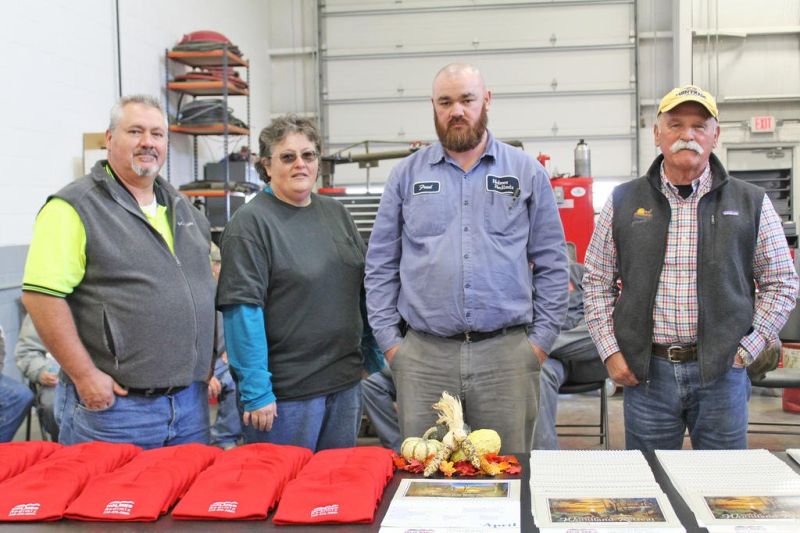 Byler Barbeque served a full menu to hundreds at the second annual Holmes Redimix Customer Appreciation Day on Friday, Nov. 1 in its facility at 5420 County Road 349 in Millersburg.
"We like to show our appreciation of their business. Customers make everything possible," said Buddy Beckett, plant manager. Beckett has been with the company 26 years.
Holmes Redimix was founded in 1982 by Joe Menuez until the Schlabachs purchased it in 2007. Today the company has 40 employees and sells products to contractors, townships, masons, both large and small construction companies, and individuals.
"We have served the growing community in which we live since 1964," owner Steve Schlabach said. "Our dedication getting the job done helped us grow to be a leader in providing high-quality asphalt, aggregates and ready-mix concrete. Our people are the foundation of our business."
Holmes Redimix offers concrete, precast blocks, limestone, gravel, sand, both screened and unscreened topsoil, bank run for backfill applications, crushed concrete aggregates base, fill dirt, nonspecified rip rap used in waterways for erosion control, and screened asphalt grindings.
For more information visit www.holmesredimix.com/.