Keeping the community healthy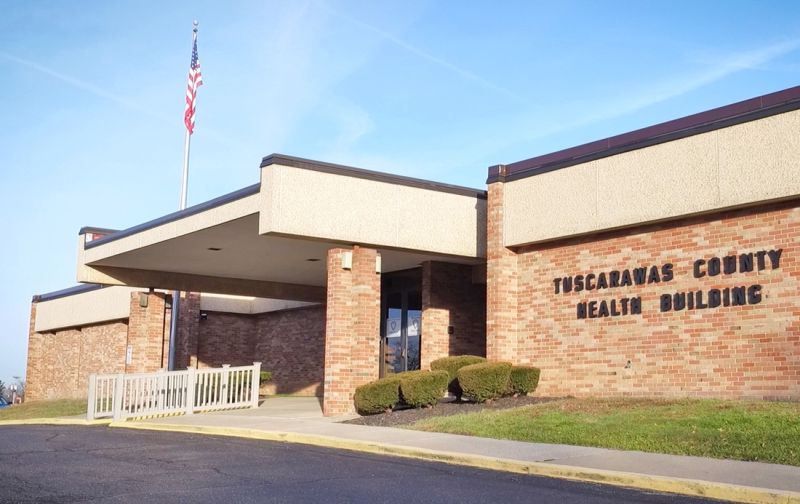 Prior to the present pandemic, the Tuscarawas County Health Department (TCHD) may have been one of the county's best kept secrets, noted Jennifer Demuth, the health department's director of health promotion and community relations.
"We've been in the spot-light during the past nine months, but what many people don't realize is that we have been providing important services to our community for more than 100 years," Demuth said.
Although TCHD may be most well-known for its medical services, much of the department's public health work involves non-medical services to prevent chronic disease and improve the quality of life for all residents, promote healthy behaviors and take care of the most vulnerable community residents, and protect residents by investigating disease outbreaks, reducing injuries, and protecting the environment we live in. Examples of these non-medical services include issuing birth and death certificates, performing various types of health and safety inspections and providing education on such things as the proper way to install a child's car seat, Demuth said.
"Our responsibility is to keep Tuscarawas County residents safe and healthy," emphasized Health Commissioner Katie Seward. "We help to prevent injuries and the spread of disease, promote healthy behaviors and protect against environmental hazards that may threaten the quality of our food and water."
For example, TCHD's Bureau of Environmental Health Services helps to protect and assure residents that they are safe when eating meals in restaurants, visiting pools or campgrounds or patronizing the services of a tattoo parlor. "Our food safety program inspects, licenses and regulates the safety of the food service operations in the county, including restaurants, grocery stores and vending machine operations," Demuth explained.
The bureau also provides inspections of wells and septic systems.
"Our sanitarians help homeowners ensure that their sewage treatment systems are complete and their wells meet water quality standards," Demuth said.
Meanwhile, TCHD's Administrative Division, she said, includes the Vital Statistics Department, which issues birth and death certificates.
"Many people are not aware that we can provide them with a copy of their birth certificate even if they were born in another Ohio county," she said. "If you need a birth certificate to enroll a child in school or to renew your driver's license, you can easily place an order and pay for it online or over the phone and we'll mail it to you."
Last year, the department issued more than 6,000 birth and death certificates.
TCHD's Bureau of Health Promotion offers a variety of programs for income eligible families to promote healthy behaviors and prevent injuries, such as providing cribs and child car seats.
"We don't just give out car seats and cribs," Demuth said. "We also provide safety education to parents and guardians, educational presentations for area groups, and the WIC special supplemental nutrition program to help income-eligible families with children up to 5 years of age who are at risk for health problems due to inadequate nutrition."
The department 's medical clinic is open to all, regardless of financial needs and regardless of whether or not they have medical insurance, Demuth explained. In 2019, the clinic performed more than 7,300 medical appointments and dispensed almost 4,000 immunizations.
The clinic's many services include adult care, blood pressure checks, blood work, immunizations, pregnancy testing, prenatal and family planning and testing for HIV, herpes, hepatitis and STDs.
TCHD, Demuth emphasized, is one of the first rural county health departments in Ohio to earn national accreditation from the Public Health Accreditation Board.
"Our success in keeping Tuscarawas County residents safe and healthy is due to the people on our staff," Demuth said. " You don't go into public health unless you enjoy helping people, and that's definitely true about the people here. We are fortunate to have such a high caliber group of professionals who not only are some of the best in their fields, but they're also very friendly and very good at working with the people in our community."
"We appreciate the sup-port of the community, the support of our Board of Health and the support of our community partners from other agencies, organizations and civic clubs who partner with us and help to make our good work possible," she said. "It is gratifying to know that every day the work we do is helping Tuscarawas County residents live a healthier, safer, better quality of life."
You can learn more about the Tuscarawas County Health Department by visiting www.tchdnow.org, by calling (330) 343-5555, or on Facebook @tchdnow. TCHD is located at 897 East Iron Avenue, in Dover.