Kidron to celebrate their bicentennial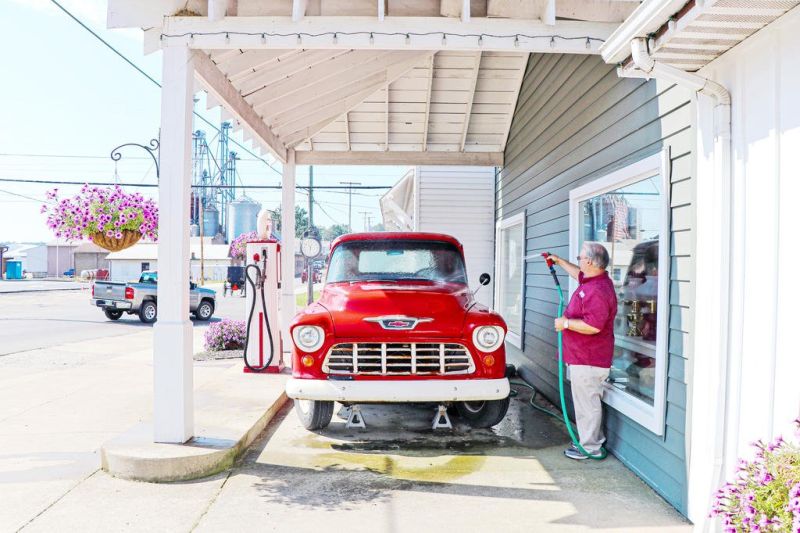 This year marks a milestone in Kidron: The small village in Ohio's Amish Country will celebrate its 200th anniversary.
Swiss Mennonites from the Sonnenberg region of Switzerland came to settle what is now Kidron in 1819, as they escaped religious persecution there.
A commemorative week is planned, beginning Tuesday, Aug. 6 through Aug. 11. Plans for the bicentennial celebration have been ongoing for more than a year, said Ray Leisy, one of the event organizers.
"We started early last year," Leisy said. "We applied to the state for historic markers. Well, you don't just get one because you ask. You have to apply way in advance. In the meantime we added a marker in town last August recognizing the Sonnenberg Settlement, which was the original name of the village that became Kidron. We wanted to get people to start thinking about the bicentennial coming up this year."
An original play, "A Sonnenberg Story," will be presented as part of the commemoration. The play features more than 40 local actors and tells the story of the Sonnenberg Settlement's first 20 years. A large parade also is planned.
The week will kick off Tuesday with chicken dinners provided by the Kidron Fire Department. Carryout will start at 3 p.m. with a community sit-down dinner at 5 p.m.
A hymn sing featuring the Hackett Family Singers Sonnenberg Village will be Thursday, Aug. 8 at 7 p.m. As part of the community hymn sing, a choir is being organized to sing Louis Lehman's arrangement of his grandfather's hymn, "Savior Lead Me All the Way," as an eight-part arrangement.
Friday will have a schedule of classes and the original play. A Swiss Fraktur class will be from 9 a.m. to noon. The cost for the class is $50 per person. Registration is available by emailing lynnsommer@gmail.com or calling 717-572-8908.
A dedication of the Saurer Blacksmith Shop will be at 6:30 p.m. on Friday.
The play, "A Sonnenberg Story," will begin at 7 p.m. on Friday at the Sonnenberg Village Welcome Center. Tickets for the play are available at Lehman's Hardware Service Center. Tickets are $5 for adults and $2 for children through age 17. The play will be presented again on Saturday, Aug. 10 at 4 p.m. and 7 p.m.
A beard-judging contest on Saturday at 9 a.m. is a throwback to Kidron's 150th anniversary. "At our first meeting to plan the bicentennial," Leisy said, "someone said there was a beard-judging contest 50 years ago. So why not have one now? We thought that was a good idea."
The parade will begin on Saturday at 11 a.m., beginning just south of the village. "We've been contacting area fire departments and festival queens to get ready for the parade. We expect there will be a lot of participation," Leisy said.
The Kidron Nine will play baseball with the Smithville Stars beginning at 1 p.m. on Saturday.
The dedication of the Roger N. Geiser Family History Library will be at 5:30 p.m.
After the week of activity, a closing ceremony is planned for Sunday at 7 p.m. The full schedule of events is at www.kidronhistoricalsociety.org.
"This has been in the panning stages for a long time," Leisy said. "We've had a lot of meetings, but they've been informal. We've let people take over the areas of the celebration that are particularly interesting to them. We just stay in touch and keep up with what everyone is doing and how progress is going. It has been a good group of people."