KSB promotes Victor Weaver to role of president, Mast joins board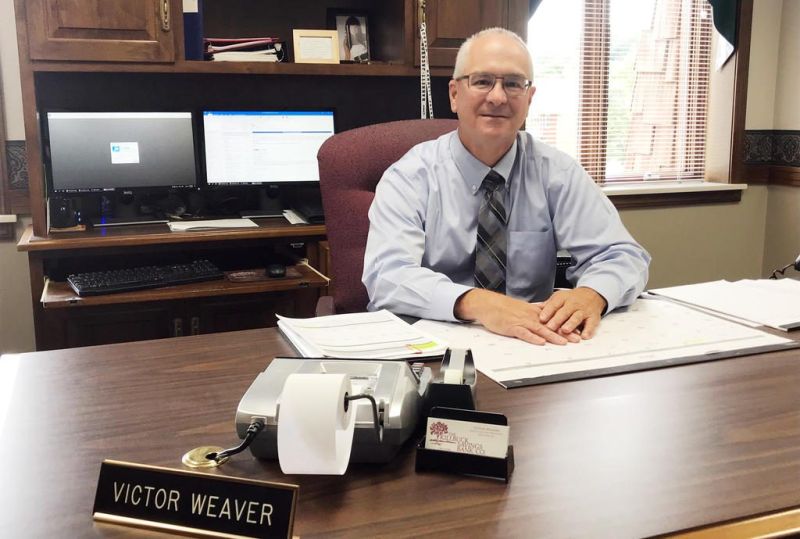 If anyone is prepared to assume the leadership role of president of the Killbuck Savings Bank Co., it is Victor Weaver.
In putting a succession plan in place to foster its next chapter in growth and success, Weaver, the current executive vice president and chief loan officer, will become president while current president and CEO Craig Lawhead will continue to serve as the CEO for the next 18 months to two years as the succession plan will allow Weaver to ease into his role of president even as he remains connected with the loan office portion of KSB.
"Rather than wait until the last moment, we felt it would be good to do things ahead of time and ease through the transition," Weaver said. "From the planning part of it, I felt that this was always a long-term goal for me, and it was just a matter of how long Craig wanted to continue to serve in the role. We do strategic planning every 18 months, and this has always been something that we have talked about, so it doesn't come as a surprise. Still, I am very excited about the opportunity."
Weaver began his banking career at KSB in 1993 and has held various leadership roles within the organization. Born and raised in Holmes County, Weaver has been an integral part of KSB for 26 years.
Weaver has been involved in the lending branch of KSB ever since he initially joined the KSB family. He said his vast knowledge in that field has prepared him well to take on the role of president.
"The lending side of the business ties into everything else that we do here," Weaver said. "I had worked in Berlin and worked in Millersburg and then Killbuck, and with all of the lending work I had done, I think I pretty much knew everybody in the company, and I also had a great knowledge of the area, so I feel very comfortable in taking on this leadership role and the ability to simply maintain the culture of what this bank is and represents. I won't be trying to reinvent anything here because we have a bank that has been hugely successful for more than 100 years. One thing I didn't want to do was completely walk away from the lending aspect since it is something I have invested basically my whole career in."
Weaver said one of the benefits of taking the time to ease into the role of president will be the company will have an opportunity to explore options in replacing him as vice president. He said that person has yet to be identified.
In appointing Weaver president, the board of directors believes he is the right executive to lead the bank in the years ahead, as Weaver's breadth of experience, love of community, and understanding and insights of the industry will be instrumental in achieving the future growth of the organization.
"We wanted to lay the groundwork as to whom the next president would be, and Vic was the only one we really considered for the president role," Lawhead said. "He has a great vision of what he wants the bank to be, and he shared that with our board. He will continue to do some lending work because of his incredible knowledge in that field, so his role there will obviously change, but he will continue to work with the lending team."
Lawhead assumed the role of president and CEO after Luther Proper retired in 2011. He too has been a long-time KSB employee who, like Weaver, earned the right to step in to a key leadership role.
After his honorable discharge from the United States Air Force in 1980, Lawhead returned to his hometown of Millersburg and began his banking career at the KSB. Lawhead served in various functions throughout the bank before being named president and CEO in 2011. With over 38 years of banking experience, under his leadership the organization has experienced steady increases in both revenue and earnings and has delivered on the organization's focus on modernization.
"It felt like it was the right time to pursue this," Lawhead said. "I felt about a year ago that this would be a good time to begin to pursue a succession plan, and Vic is a wonderful choice to fill this role."
In addition to the board of directors appointing Weaver as president, it also welcomed a new board member into the fold.
Shasta Mast has been appointed to the board of directors, effective July 8. Mast is currently serving as the executive director of the Holmes County Chamber of Commerce and Tourism Bureau. Mast has led the organization for over 17 years and will step down to a part-time role, effective Jan. 1, 2020. Her role in the chamber will be filled by Tiffany Gerber, who after working for more than two decades in Tuscarawas County in the tourism industry, has been working in the group tour portion of the Holmes County Chamber office.
By stepping down, Mast will ensure no conflicts of interest exist in her new role as a member of the board of directors at KSB.
"I took a long time thinking through this and evaluating my personal goals," Mast said of the move to KSB's board. "The chamber has been my identity for a long time, but this position was one where I felt I could continue to make a difference and have a positive impact on our community. I am thrilled that I will continue to promote the county through the chamber on a part-time role, but I am very excited to begin this next chapter in my life."
Mast said because all of the pieces were in place at the chamber to carry on with a new leader, it opened the door for her to take a step in to a new world when she was invited to become the first female board member at KSB.
As a graduate of Otterbein College, Mast brings with her a plethora of experience. In addition to serving as executive director of the Holmes County Chamber of Commerce and Tourism Bureau, Mast also has served as the manager of the Berlin Village Inn and held various positions at the Ohio Bureau of Workers' Compensation.
"The timing and evolution of how this all came to fruition was really amazing," Mast said. "This is actually quicker than I saw myself moving in this direction, but everything fell into place perfectly for me to take this exciting step in my life."
Lawhead said these appointments exemplify the company's long-term succession planning and underscores the tradition of management continuity that has shaped KSB into the bank it is today.
For more information visit www.killbuckbank.com.