Millersburg has a sweet way to open the holidays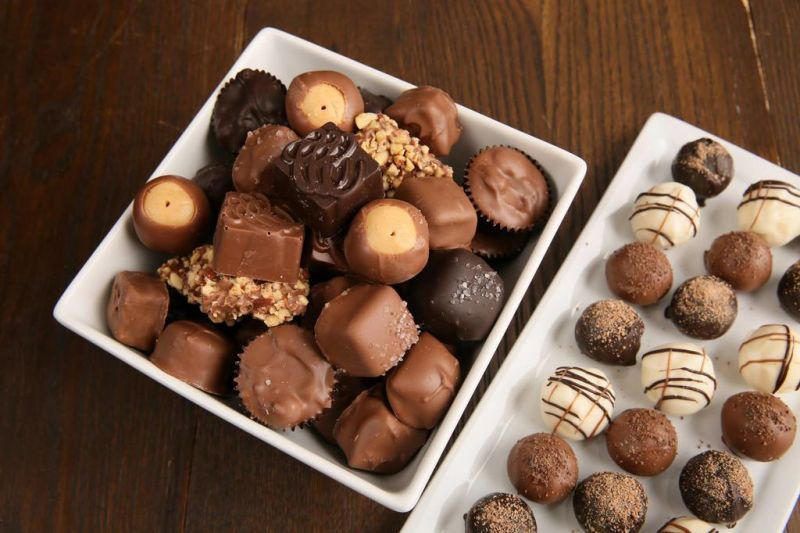 Participating merchants throughout Historic Downtown Millersburg will hold their annual Christmas Open House & Chocolate Walk on Saturday, Nov. 16 from 10 a.m. to 5 p.m.
Tickets for the Chocolate Walk, which are $15, are available online at Eventbrite.com or at The Hotel Millersburg and The Jewelry Store, both businesses that are part of the promotion. Everyone is invited to take advantage of the deals offered by participating merchants, but a limited number of tickets are available for the Chocolate Walk.
Here's how it works: $15 gets the purchaser an empty box, which can then be taken from store to store, where each will offer a piece of Coblentz Chocolates. The stores have sales and special items for that day only, and the pubs will have drink specials including several chocolate concoctions, along with food.
A year ago the Chocolate Walk made its debut. "We didn't expect the kind of turnout we had, and this year we're ready for it," said Judy Lamp, the executive director of Historic Downtown Millersburg.
Lamp said some store windows will include ballet dancers from the Holmes Center for the Arts' production of "The Nutcracker." There also will be a choir strolling through the streets, singing holiday selections.
"There's just so many cool stops along the way, whether you're tasting chocolate coffee or all of the sales. It's just really cool," Lamp said.
"It's just a lot of fun and a great opportunity for locals to go into the businesses downtown and take advantage of all the specials going on," said Jennifer Miller, the owner of The Jenny Wren, one of the participating downtown businesses. "There will be a great, festive vibe throughout downtown, and we're looking forward to a great turnout. Anytime you can create an atmosphere that brings the community together, that's a win-win for everybody. The stores downtown are so unique. You can go shop to shop looking for that special gift and find quality at the right price."
Pubs will have entertainment all evening long.
Look for the Chocolate Walk signs at the following downtown businesses: Starlight Antiques and Gifts, Gypsy Sage, The Jewelry Store, Hotel Millersburg, Farmhouse Frocks, Sunny Slope General Store, Antique Emporium, Miller's Creamery, Olde World Bistro, Modern Farmhouse, The Jenny Wren, Fraternal Order of Eagles, Hilltop Manor Guest House, La Palma Mexican Grill, McKelvey's Pub, Jackson St. Gallery, Village Toy Store, and New Towne Gallery.
Corporate sponsors are Fraternal Order of Eagles, First-Knox National Bank, Killbuck Savings Bank Co., The Commercial & Savings Bank and AloNovus.
"The great thing about downtown Millersburg is just about all the stores here have things that are unique and that you won't find anywhere else," Lamp said. "The biggest thing is getting people here for the first time. If you do that, they will come back, and this is a nice way of doing that."