Millersburg has blossomed into an antique hub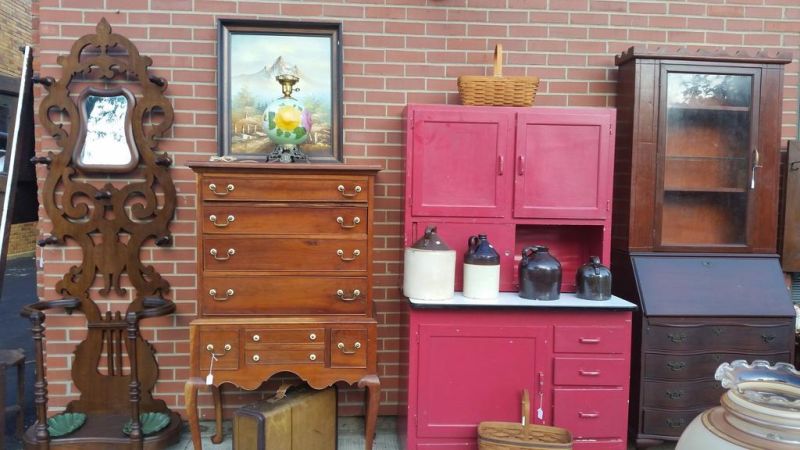 It wasn't really a planned phenomenon, but in the past decade or more, the village of Millersburg has blossomed into a bit of an antique hub. And anyone with a creative bone in their body has taken notice to take those vibes and run with them wherever they can go.
Judy Lamp, the executive director of Historic Downtown Millersburg, and other organizations that promote tourism to Holmes County have taken notice in order to foster that spirit along with events such as the popular Antiques in the Alley event.
In its 12th year now, Antiques in the Alley is set for Aug. 4 in downtown from 9 a.m. to 5 p.m. The only change is due to construction on the Holmes County Courthouse. The antiques event will be held across the street behind the Chamber office in the parking lot (still on the square).
Numerous food vendors and merchants are slated to attend including the ones experienced with the antiques event from a multi-county area. But a final count was not available.
Lamp said there will be jewelry artists, metal yard art makers, live painters and furniture makers, just to name a few. She said vendors have continued to flock to Antiques in the Alley as the event's popularity has grown and flourished for antiques. But the exciting part is that other creative individuals have taken their turns by making things such as local jewelry.
One individual, Lamp said, saw an ottoman made out of old, wooden soda pop containers and decided to try the idea on their own. Other Holmes County antiques events like the Antiques Festival and Vintage Fair have helped secure the county's standing as an antique and unique decor center.
Local entrepreneurs like Jim and Traci Van Keuren, who operate the Modern Farmhouse in "the Burg," are credited with kickstarting the area's creative and eclectic side with their versions of recycled or up-cycled home decor.
Lamp credits the couple as the village's catalyst for the local creative spirit, and it's something she said can be felt. It's these types of vendors that Lamp said are pushing Millersburg's reputation forward as a hub for antiques and unique goods.
"There is not one cookie-cutter shop in downtown," Lamp said of the village of 3,000 residents, a fact she brags about.
And with events like Antiques in the Alley, Lamp said, "You may see something in town and feel, 'I can make that.'"
Simply stated, Lamp said there will be items there people have never seen before. "One thing about Millersburg is that you are going to find things that you will not find anywhere else," she said. "I run the event, and I still find things I've never seen before. It's always evolving."
The next Antiques in the Alley is scheduled for May 2019. For the latest information on Antiques in the Alley, visit the event's Facebook page.