Mt. Hope sale offers bargains until the sun goes down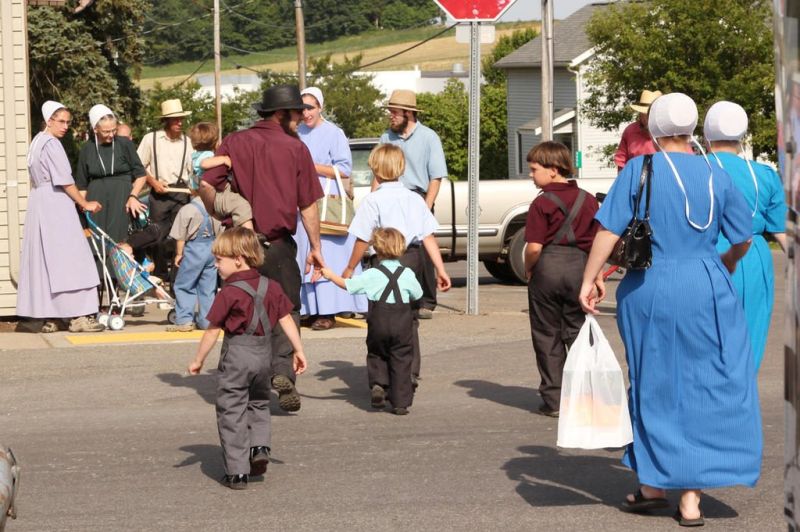 The annual Mt. Hope Sundown Sale may be a little misleading in its name because it takes place all day long, but one thing that is spot on is the great savings that will be found throughout town on Friday, July 20 from 7 a.m. to 8 p.m. at participating businesses.
Nearly two-dozen participating retail stores will offer plenty of savings in what is always a fun day of fellowship, food and entertainment.
The annual Mt. Hope event has been around for a long time, but it continues to be a popular event.
"It's been going on for a long, long time, and it is probably one of the most highly attended events Mt. Hope puts on each year," John Steiner of Mt. Hope Hardware said. "The earliest days of the event actually were more akin to the namesake. The sale began at 6 p.m. and went until 9 p.m. Several years later the downtown businesses realized that didn't give people enough time to see everything and get everywhere around town, so they moved the starting time up to noon, which later became what it is today, an all-day affair."
Steiner said all participating retail businesses have gone to great lengths to create sales opportunities, and in addition they are all involved with the enormous drawing that will take place.
Visitors may sign up for each business' special prize drawing, and there also will be a grand prize winner drawn for a $1,000 Mt. Hope Merchants gift card that may be spent anywhere throughout the participating businesses. The second prize is a $500 merchants gift card, and the two children's prizes are a $300 and $100 merchandise gift card.
At 8 p.m. at the main auction barn at Mt. Hope Auction, each business will draw its individual winner with the grand prize winner being drawn thereafter. All winners must be present to win.
Visitors can sign up for the prizes by stopping by at each participating store. The proceeds from the event will go into a community fund that will allow the area business members to support local activities and events, provide for community needs, and funding for individuals and families facing hardships.
While the sales are a nice drawing card, they aren't the only action in town. There will be a full slate of live musical performances at the auction barn.
Shoppers might get hungry, and if they do, they can have their hunger sated in the tastiest of ways. Mrs. Yoder's Kitchen will provide gourmet hamburgers from 4-8 p.m. For only $8 hungry folks can get a one-half-pound gourmet cheeseburger with all the fixings and three side dishes.
The Mt. Hope Sundown Sale is a spectacle not to be missed with plenty of reasons to attend. Stop by town any time of the day or night July 20, register for awesome prizes, experience tremendous savings, and stay for a day of entertainment and food.
"We are all very excited about the Sundown Sale, and we invite everyone to stop in and have a great day of fellowship and savings," Steiner said. "We've really got some great savings for everyone."