New Philadelphia Sidewalk Sale marks 66th year downtown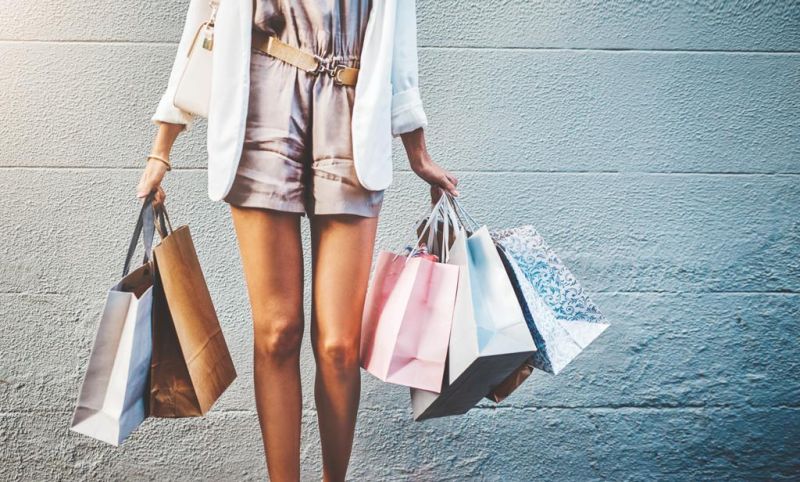 For the 66th-consecutive year, downtown New Philadelphia merchants will celebrate community with their annual sidewalk sale event, a tradition that has stood the test of time, various forms of inclement weather and this year a pandemic.
The New Philadelphia Sidewalk Sale will run Friday, July 24 and Saturday, July 25 during regular business hours.
"We are fortunate in downtown New Philadelphia to have a network of people who help each other to succeed," said Rick Arrendondo, an advocate for local merchants and nonprofits and owner of the Ezekiel Project, a downtown creative hub designed to bring people together.
While the sidewalk sale event is more loosely organized this summer, Arrendondo said it will include specials and sales offered by the variety of downtown businesses, along with live music and a socially distanced artisan area where artists and craftspeople representing the micro merchants of the region can offer direct sales to residents and visitors to downtown.
Musicians and artists interested in participating can call Arrendondo directly at 916-532-5906 or message him on the Ezekiel Project Facebook page.
Alley Cats Marketplace, one of downtown's most unique venues, includes an eclectic mix of more than 70 artisans, craftsman and entrepreneurs all under one roof. Owner Debbie Knisely has lined up live entertainment for both days including Anna Grages and her ukulele at 10:30 a.m., Saxy Sam Worst and his saxophone at noon and Grab & Go Crafts by Tuscarawas County Public Library at 1 p.m.
LeMacaron French Pastries Canton will be on hand from 11 a.m. to 2 p.m. serving French-style macarons, handmade at their Canton confectionary, with flavors that include violet cassis, lavender white chocolate and Madagascar black vanilla. A variety of gelatos and sorbet also will be available.
Lightning Signs & Decals, a one-stop shop for custom signs, banners, graphics and more, will host food trucks onsite both days.
Other participating merchants include Around the Corner Frames, New Philadelphia's source for custom picture framing, shadow boxes and fine art; Books-N-Things, a retailer of new and used books and comics since 1980; Cinzia, a sleek, contemporary, upscale specialty store for women; Crete Clothing, specializing in classic men's styling, tuxedos and casual wear; Daily Grind Café, a downtown fixture since 1995 serving specialty coffee and tea, deli sandwiches, soups, and salads fresh to order; Dayspring Christian Bookstore, a full-service Christian bookstore; Mad Brothers Gaming; Miller Clothing, a shop for high-quality men's clothing, shoes and accessories; OV Harvest, a retailer of fresh olive oils, balsamic vinegars and other food specialty items; and Rodriguez's House of Stones, specializing in custom jewelry design and unique diamond engagement rings and wedding bands.
To learn more about the sidewalk sale event and other happenings in downtown New Philadelphia, follow individual merchants on Facebook and other social media.