OAC Magazine unveils new website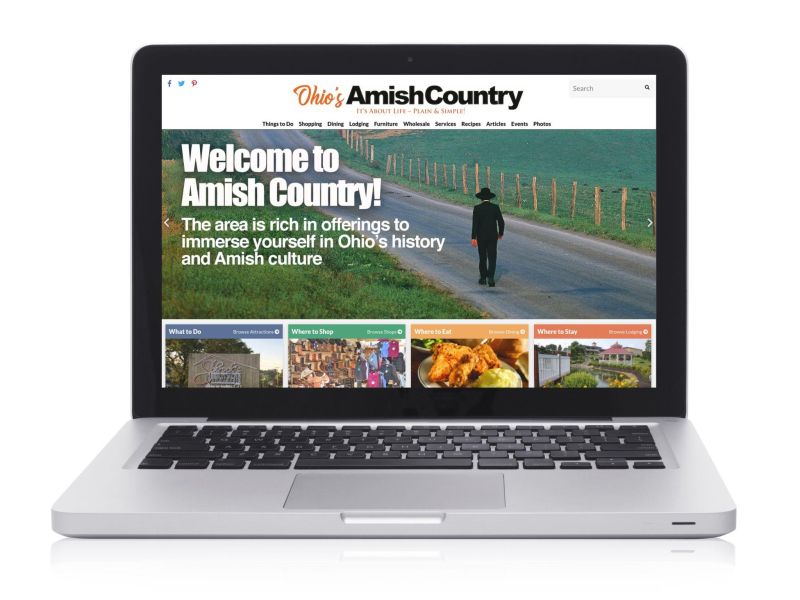 Ohio's Amish Country Magazine gave its treasured travel and tourism website an extensive overhaul in June with the launch of the newly redesigned OhiosAmishCountry.com.
Since 1993, Ohio's Amish Country Magazine has built its following by providing top-notch, comprehensive planning tools to visitors near and far via magazine, map and website. Ohio's Amish Country encourages visitors to our area to stay longer and return again and again.
The website, which garners more than 1,000,000 views each year, is projected to receive even more traffic and log longer visits due to its dynamic content optimized for mobile devices.
In addition to showcasing the best of what Amish Country has to offer—such as lodging, dining, shopping and recreational ideas—the website is a true one-stop shop and boasts additional content in high demand such as upcoming events, homestyle recipes, and insight into the Amish culture and lifestyle.
An exciting new facet to the site's content includes local wholesalers and unique service providers offering a more comprehensive picture of what Ohio's Amish Country has to offer.
Other user enhancements include category and location tags for an easy surfing experience, as well as incorporating Google reviews providing an added level of credibility for the listed businesses.
Ohio's Amish Country Magazine invites the public to view the newly remodeled OhiosAmishCountry.com for a chance to rediscover the area gems that reside in their own backyard. Ohio's Amish Country Magazine is published by AloNovus Corp.