Re/Max Showcase is selling the dream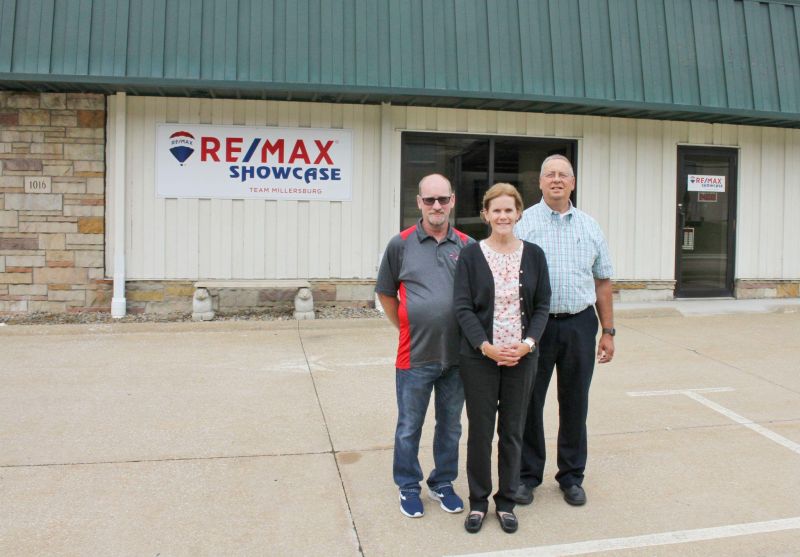 Any buyer scouring the internet and The Bargain Hunter "For Sale" listings knows there just isn't much for sale here. "It's still a seller's market, and that couldn't be truer than in this area," said Jim Hand, Realtor, broker and the owner of Re/Max Showcase of Millersburg.
And while some agents prefer to represent sellers exclusively, Hand and his team provide top-level service to everyone. "We take care of all our customers equally," he stated. "For our residential clients, we offer agents with nearly a decade of experience. For both property owners and businesses, we offer auction services that are second to none."
Re/Max Showcase agents help both buyers and sellers navigate the process. "We're with them every step of the way," Hand noted.
For sellers, the listing process includes a complete explanation of exactly how things will flow, from the time the first potential buyer walks through the door to deciphering the offer when it comes in. "We're strong on marketing, which is why our listings appear on every major website," he explained. "We hire professional photographers to highlight the best elements of each property, and we offer a free home warranty during the lifetime of the listing."
The free home warranty covers all major components within a home, so if the unthinkable like, say, a hot water tank leak happens…you're covered.
And while the Re/Max Showcase office might be newer to the area, Hand described the company as one of the most trusted in the nation. "More people visit the Re/Max.com website in search of homes than any other," he revealed. "But we also make sure to put ads promoting our listings in the local papers, because no stone should be left unturned."
Re/Max Showcase real estate agents don't just work in the area, many have grown up here and still live here, too. "Our agents are your friends and neighbors," Hand said. "We appreciate the trust the community puts in us on a daily basis and are thrilled to be able to provide such a high level of service. We only hire the best of the best, and I think that shows."
There's one thing you can expect from a Re/Max Showcase agent that other brokerages fall short on, and that's the experience after the deal is done. "We maintain relationships with all of our clients after the sale," Hand said. "Once you become a member of the Re/Max family, you remain a member of the Re/Max family."
Re/Max Showcase is located at 1016 S. Washington St., in Millersburg. The phone number is (330) 390- 6005, and the web address is RemaxMillersburg.com. Office hours are Monday through Friday, 9 a.m.-4 p.m. with the option to choose your agent.