Relief grants helped Wayne County businesses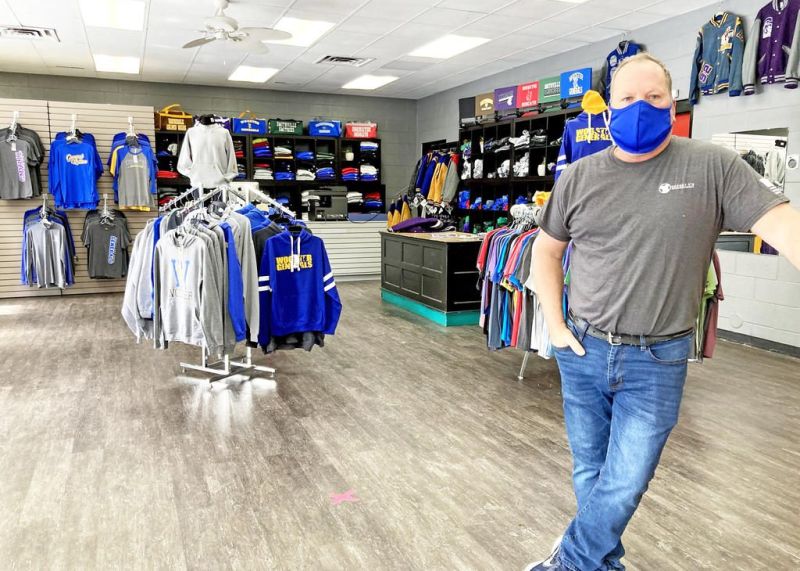 Starting March 2020, many Wayne County businesses lost income due to COVID-related restrictions.
Late last year, the Wayne County commissioners allotted funds from the Coronavirus Aid, Relief and Economic Securities Act to support small businesses negatively impacted by the pandemic.
For some of them, the COVID relief grant program meant just that — relief.
A variety of small businesses applied to the grant program including CryoPlus. Twenty-six years ago Kathy Bond started CryoPlus, a niche business that cryogenically treats metals so they last longer. Understanding a little about the company's customer base and how the cryogenic process works helps to see how such a business would be directly impacted by the pandemic.
CryoPlus clients include race-car drivers, sawmills, manufacturing companies and businesses that do tooling. Bond also has some direct-to-consumer sales for work with brass musical instruments, and all of these customers bring in their metal parts and components for cryogenic processing.
"(After going through the cryogenic process), the material actually gets tougher, denser and more wear-resistance," Bond said.
When the pandemic hit in spring 2020, revenues declined dramatically. "Manufacturing was down. Racing was down. There were no shooting matches. There was no sawing and logging. It seemed like every industry was down. I lost a good amount of money," Bond said. "I'd say the grant made a big difference to help me stay open and hang on until this turns around."
Expert T's also received a relief grant from the county. Owner Joe Kennedy, who has locations in Wooster, Orrville and Wadsworth, describes his business as a small mom and pop shop that has been in operation for over 20 years and focuses on screen print, embroidery, advertising, marketing and banners.
"Because of the shutdown, our revenue stream fell in the second quarter by 49%," Kennedy said. "Like many small businesses, we were hurting and had to hang on, not knowing what the future would bring. This (grant) helped us cover our essential costs like rent and utilities. It allowed us to keep our doors open at a time where we had very little revenue coming in."
Another grant recipient is Liberty Studios, the longtime photography studio just south of Wooster that also does tuxedo and suit rentals for weddings, special events and proms.
"Prom season is our busiest time of year, and we get the biggest percentage of our income in March, April and May," owner Liz Lu said. "Since we didn't have a prom season, I lost the majority of my income for those months. This grant gave me the ability to help pay my rent and my utilities. It was a huge help. I am so grateful for everything the Wayne County community has done to support small businesses."
The grant program was managed by the Wayne Economic Development Council, and Kelly Haer, director of business retention and expansion, oversaw the grant application process. The business owners wanted to highlight how helpful WEDC was in the process.
"WEDC does a lot for Wayne County that I never really understood before this happened," Lu said. "Kelly Haer, every time I email her, she responds so quickly. I appreciate that she cared about all businesses, not just the larger ones, so that was a big thing for me."
"We're fortunate to have them in Wayne County, and they were crucial in helping us to get the grant and keep our business moving," Kennedy said. "I encourage everyone whose business struggles to reach out to WEDC."
The Wayne County commissioners used CARES Act funding for three rounds of grants to local businesses impacted by the pandemic.
In rounds one and two, small businesses received more than $300,000 in nonrepayable grants.
For another grant recipient, Green Thumb Floral, in business nearly 60 years on Wooster's Madison Hill, business wasn't "blooming" during prom season, a trend that continued through 2020.
"With the COVID hitting when it did, we usually have a tremendous walk-in trade, and we had no one entering the store," owner Claudia Grimes said. "We lost out on Easter, Mother's Day, proms, weddings and funerals. The grant from Wayne County helped us get some of the things we needed to keep going. We very much appreciate that Wayne County gave us this boost because we really needed it to help us keep open."
Haer said her feedback from numerous grant recipients has been positive. "The businesses were very appreciative," she said. "This grant brought relief to so many."