Shop local this holiday season to catch the Christmas spirit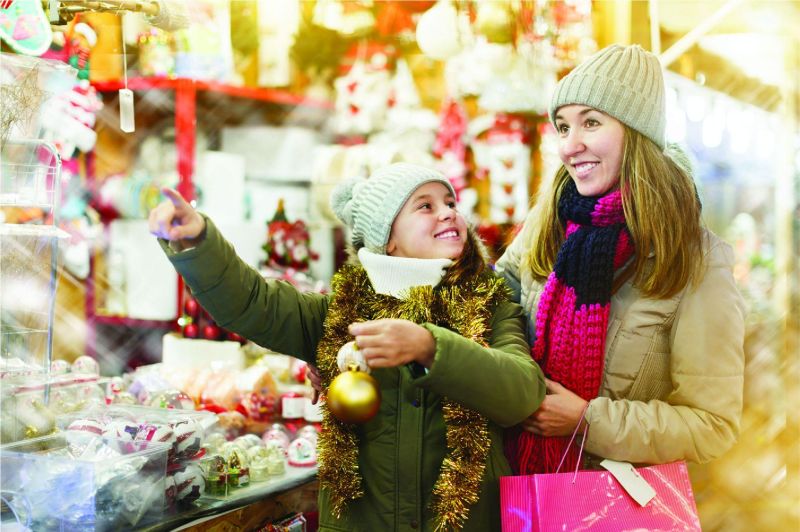 Shopping local makes sense in so many ways. It supports the local economy and a large portion of the money spent gets reinvested right back into Holmes County.
As members of Holmes County Home-Owned, Home Grown, its members recognize and promote that on a daily basis and enjoy the opportunity to connect with community members and spread holiday cheer as the Christmas shopping season kicks into high gear.
However, every bit as important is the service shoppers get when spending their money locally.
Buying online or from a big box store might be convenient and shoppers might save a dollar or two, but in shopping locally, patrons know they can get honest, knowledgeable answers to questions they may have about a product.
Not only that, while big box business tries to push product and rush customers through shopping lines, Home-Owned, Home-Grown businesses take the time to build relationships and show they truly care about a customer because they work and live together in the community.
"The ability to ask questions, to get prompt service and to simply be able to touch base with someone you know you can trust is so critical, especially at this time of the year," said Bonnie Coblentz, HOHG chair. "It is that personal care and attention people get when shopping close to home that makes their shopping experience so much more enjoyable."
"Being able to connect and ask questions also allows our Home-Owned, Home-Grown staffs to help make sure that people are getting the products that are best suited for their own personal needs," Coblentz said.
As the Christmas season quickly approaches, the need for last-second purchases to find that perfect gift is something that procrastinating shoppers experience every holiday season.
Meeting that need is another advantage that shopping with HOHG businesses offers, with many local businesses staying open late and offering gift wrapping to accommodate those last-second shoppers. Not to mention, returns or exchanges are easier for the recipient when they don't have to ship items back.
As for price, Coblentz said HOHG businesses work hard to offer prices that are comparable to the big box stores, plus, the quality provided in Holmes County is always first-rate.
"We want Christmas shopping and shopping all year around to be a wonderful experience and the members of HOHG are so good at making that experience special by taking the journey with their customers because they know how important each person is," Coblentz said. "We have such an amazing, close knit community and that is special. Our goal is to spread Christmas joy through creating a wonderful shopping experience right here at home."
Home-Owned, Home-Grown Holmes County businesses encourage your continued support of locally owned and operated business operations this holiday season. If you're interested in more information about Home-Owned, Home-Grown email HomeOwnedHomeGrown@gmail.com.