Shopping for a cause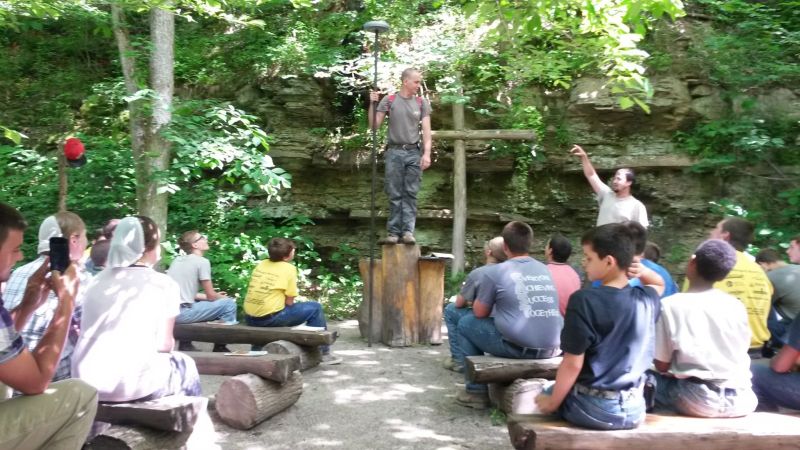 It's amazing the kind of impact a simple used clothing or furniture donation can make. At the Trading Post Thrift Store, which is managed by Tim and Marie Miller, your donation of unwanted and gently used clothing, furniture, shoes, household items and more can directly benefit a young boy in need while also helping you to clear a little clutter from your life.
Located on the western edge of Mt. Hope, Trading Post Thrift Store represents the collective efforts of area churches and individuals to provide monetary assistance to hurting families by giving troubled boys a second chance.
"Proceeds from the store go directly to support and provide scholarships for boys who are staying at the Ohio Wilderness Boys Camp," Tim Miller said. "Virtually every boy at the camp receives financial assistance, whether it be a little or a lot. Nobody is turned away from the camp because of an inability to pay, and the camp is responsible for helping boys between the age of 9 and 15 with behavioral issues and other concerns."
Boys with troubled backgrounds and those for whom other forms of intervention haven't been successful learn valuable life skills like daily hygiene. Goals also are set to help them become responsible adults. Learning takes place at the camp everywhere, every day, within an environment of support and structure.
"That's why the Trading Post is such an important part of the community," Miller said. "All of the proceeds from the store go to the camp, and we're an important source of revenue."
With a history in retail, Miller said he's thrilled to be able to use his experience to benefit a cause greater than himself. And response from the community has been nothing short of overwhelming. "Many of the people who shop here appreciate what we're trying to accomplish, and they support that," Miller said. "They know the money they're spending is going to a worthy cause."
In December 2018, the Millers were able to extend their charitable efforts by opening a second Trading Post location in Marietta.
The camp also serves as a spiritual rescue for the boys, something Miller said he and the rest of the community of supporters for the store feel is vitally important.
The range of items found at the Trading Post is impressive, and some items are even brand new. You can find updates on new arrivals on the store's Facebook page.
"We're trying to help boys by undoing years of wrong thinking, so they can get on the path toward a healthier, happier, more responsible life," Miller said. "Everything about the camp is designed to do something for a boy."
And everything about the Trading Post Thrift Store is designed to help the camp do exactly that.
The Trading Post Thrift Store is located a mile and a half west of Mt. Hope at 7703 State Route 241 in Millersburg. The phone number is 330-674-1778. The Marietta Trading Post Thrift Store is located at 1001 Pike Street in Marietta. The phone number is 740-371-5468. Find hours and more information on the website, TradingPostThriftStore.org or MariettaTradingPostThriftStore.org. Find the page on Facebook, where auctions and other special deals are offered.